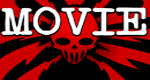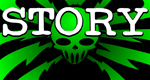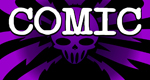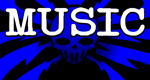 Support This Site

When You Buy My Books
E.C. McMullen Jr.
PERPETUAL
BULLET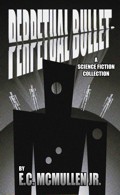 "'Some People' ... may be the standout story in the book."
-

John Grant

, Infinityplus

E.C. McMullen Jr.
WILLOW BLUE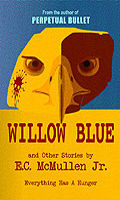 "'Willow Blue' will burrow under your skin and stay there long after you've put the book down."
- Jeffrey Reddick, Creator of
FINAL DESTINATION

IN OTHER BOOKS
E.C. McMullen Jr.'s
short story
CEDO LOOKED LIKE PEOPLE
in the anthology
FEAR THE REAPER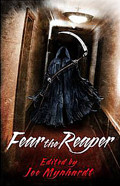 "This Ray Bradbury-esque is one of the most memorable and one of the more original stories I've read in a long time."
- Amazon Review

HORROR 201:
The Silver Scream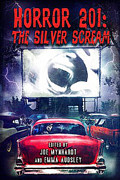 Filmmaker's Guidebook
featuring
RAY BRADBURY,
JOHN CARPENTER,
WES CRAVEN,
TOM HOLLAND,
E.C. McMULLEN Jr.,
GEORGE A. ROMERO,
and many more.



Extensively quoted in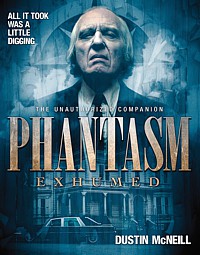 PHANTASM
EXHUMED
The Unauthorized Companion

Also
IN CINEMA
E.C. McMullen Jr.
Head Production Designer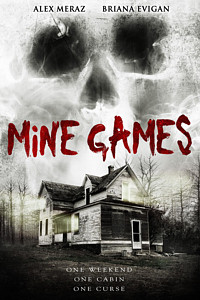 MINE GAMES


(Starring:
JOSEPH CROSS, BRIANA EVIGAN,
ALEX MERAZ)

Production Designer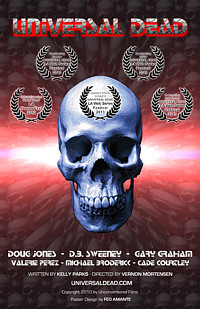 UNIVERSAL DEAD
(DOUG JONES,
D.B. SWEENEY,
GARY GRAHAM)

ART DIRECTOR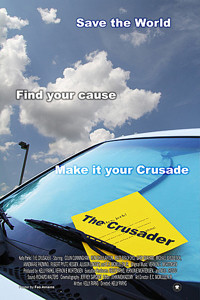 THE CRUSADER
(COLIN CUNNINGHAM,
GARY GRAHAM)
Review by
E.C.McMullen Jr.

THE FINAL DESTINATION

- 2009
USA Release: AUG! 28, 2009
New Line Cinema
Rated: USA: R
FINAL DESTINATION was a great movie. One of the all time classics, and inspiring enough to be repeated, copied, and satirized countless times (think of all of the movies you've seen where someone abruptly gets hit by a bus) in movies from SCARY MOVIE to THE DEVIL'S REJECTS and more.
FINAL DESTINATION 2 wasn't near as good, but it had its own harrowing opening (that Highway scene! Wow!), and was fun even in the parts where it was bone-head obvious. Death, while still invisible, became ever more intricate in its traps to lure humans to their doom. The various ways in which people were caught, so simple in the first movie, became a Rube Goldberg farce.
FINAL DESTINATION 3 took a slightly different take: it got back to the point.
So here we are at THE FINAL DESTINATION, shown in many places in 3D and in a few places getting road tested in D-Vox. What is D-Vox?*
*
D-VOX Seats!
With D-Vox you not only SEE the movie, you not only HEAR the movie, but your chair cushion actually rumbles beneath you!
(like Sensurround from the 1970s, but anyway...)
D-Vox!
GALS!
Thanks to your exclusive anatomy, you are going to LOVE Michael Bay, Brett Ratner, and McG movies FOREVER!
D-Vox!
GUYS!
Thanks to your exclusive anatomy, you will finally, fully FEEL the cinematic experience: In! Your! ASS!
The hook for this movie starts at the race track. As in previous movies, we have a main character, Nick O'Bannon (Bobby Campo: VAMPIRE BATS) who, for some reason, gets a premonition of impending doom. Little hints here and there that it might be a real good idea to just get the hell out of Dodge no matter what his friends say. Causing a ruckus, he saves his girlfriend, Lori Milligan (Shantel VanSanten: SAVAGE SPIRIT, THE OPEN DOOR), and his two friends, Hunt Wynorski (Nick Zano: JOY RIDE: DEAD AHEAD) and Janet Cunningham (Haley Webb). And of course, his premonition comes true in blood splattering horror!
As always, in addition to saved friends there are the bystanders ranging from the friendly like George Lanter (Mykelti Williamson: SPECIES II), Samantha (Krista Allen: PAYCHECK, FEAST) and her family, a couple of disbelievers - oops! Make that one disbeliever, Charlie Kewzer (Andrew Fiscella: VACANCY, THE ALPHABET KILLER, PROM NIGHT [2008], QUARANTINE), and as in every movie, they always save room for one unrepentant jerk. In this case, a racist with a swastika tattoo who doesn't even have a name. He's just "Racist" (Justin Wellborn: THE OTHER SIDE, THE SIGNAL, DANCE OF THE DEAD). This time there is no Tony Todd in any shape or form.
Because the deaths and the situations leading up to the deaths are so elaborate, I can't go into any explanations here. Although as I watched all the bizzaro ways in which people were getting trapped by the invisible hand of death, I couldn't help thinking about all of the businesses in this one part of town that would be sued into extinction! It was their own fault of course, you wouldn't believe the unsafe conditions and work ethic in some of these places! Holy crap!
I will say that writer Eric Bress (FINAL DESTINATION 2, THE BUTTERFLY EFFECT), didn't blow it this time on the writing (like he did with FD2) and Stuntman turned Director David R. Ellis (FINAL DESTINATION 2, SNAKES ON A PLANE) kept the tension high. True, you can see what is coming from a mile away: that's part of the fun and it's even supposed to be funny. That nervous, scary, cathartic laughter edging into fright as you anticipate the inevitable gory, splashy death, and wonder just how far they'll go.
No question that THE FINAL DESTINATION is as formulaic as can be, but original writer Jeffrey Reddick created a good, solid formula, that can be creatively and horrifically told through many voices, many scenarios. In such a case, THE FINAL DESTINATION is right where it needs to be. It doesn't need death or demons to ever appear - after all, none of us can escape death forever (and if you can, write me at this website!). The 3D was used to middling effect in this one. Some good (race cars come flying at the screen) some bad, (a guy holds a piece of wood up toward the camera).
While THE FINAL DESTINATION doesn't beat the original and still champion, FINAL DESTINATION, or even FINAL DESTINATION 3, it doesn't insult the franchise or its audience either (cough! FD2! Cough!). I give it Three High-Octane fun Shriek Girls!




This review copyright 2009 E.C.McMullen Jr.