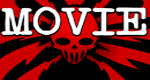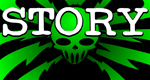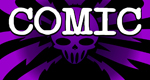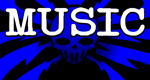 You Support This Site
When You Buy My Books
E.C. McMullen Jr.
PERPETUAL
BULLET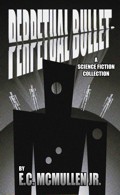 "'Some People' ... may be the standout story in the book."
-

John Grant

, Infinityplus

E.C. McMullen Jr.
WILLOW BLUE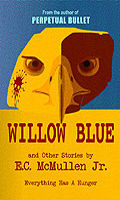 "'Willow Blue' will burrow under your skin and stay there long after you've put the book down."
- Jeffrey Reddick, Creator of
FINAL DESTINATION

IN OTHER BOOKS
E.C. McMullen Jr.'s
short story
CEDO LOOKED LIKE PEOPLE
in the anthology
FEAR THE REAPER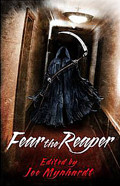 "This Ray Bradbury-esque is one of the most memorable and one of the more original stories I've read in a long time."
- Steve Isaak,
Goodreads

HORROR 201:
The Silver Scream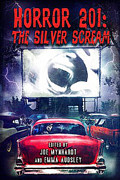 Filmmaker's Guidebook
featuring
RAY BRADBURY,
JOHN CARPENTER,
WES CRAVEN,
TOM HOLLAND,
E.C. McMULLEN Jr.,
GEORGE A. ROMERO,
and many more.



Extensively quoted in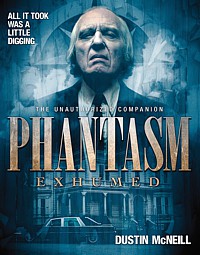 PHANTASM
EXHUMED
The Unauthorized Companion

Robert S. Rhine's
SATAN'S 3-RING
CIRCUS OF HELL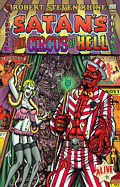 Forward by
GAHAN WILSON &
FEO AMANTE.
Featuring comics by
ALEX PARDEE,
WILLIAM STOUT,
STEVE BISSETTE,
FRANK DIETZ,
JIM SMITH,
FRANK FORTE,
ERIC PIGORS,
MIKE SOSNOWSKI,
OMAHA PEREZ,
DAVID HARTMAN,
STEVEN MANNION,
and more!

And In
CINEMA


E.C. McMullen Jr.


Head Production Designer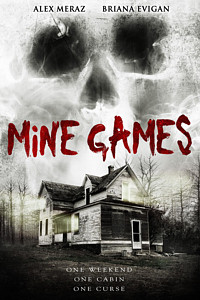 MINE GAMES


(Starring:
JOSEPH CROSS, BRIANA EVIGAN,
ALEX MERAZ)

Dept. head
Special Effects Make-Up
(SFX MUA)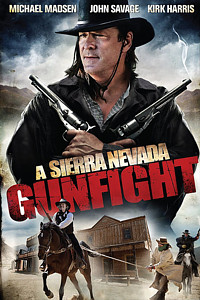 A SIERRA NEVADA
GUNFIGHT
(MICHAEL MADSEN & JOHN SAVAGE).

Production Designer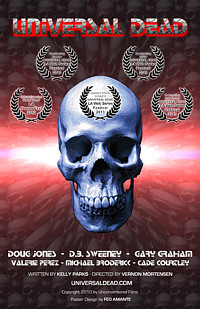 UNIVERSAL DEAD
(DOUG JONES,
D.B. SWEENEY,
GARY GRAHAM)

Art Director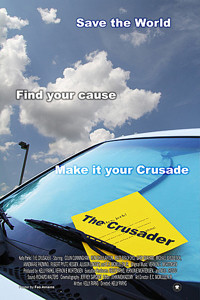 THE CRUSADER
(COLIN CUNNINGHAM,
GARY GRAHAM)
Review by
E.C.McMullen Jr.

THE ISLAND OF DR. MOREAU

- 1977
USA Release: July 13, 1977
American International Pictures (AIP), Cinema 77, Major Productions
Ratings: USA: PG
Three men in a lifeboat, drifting in the water.
Ahem, make that two men adrift in a lifeboat.
Land Ho! One man pulls the other boat to shore, drags his mate onto the beach in the shade, and promises to be right back. While the walker is exploring, the other one has a shadow cast upon him, looks up and screams.
One survivor later and the Walking man is resting in bed only to wake up and find himself well-tended. His name is Andrew Braddock (Michael York: LOGAN'S RUN, THE OMEGA CODE [all]), or so he tells the two men who rescued him: A retired Mercenary named Montgomery (Nigel Davenport: PHASE IV) and the man himself, Dr. Paul Moreau (Burt Lancaster: SORRY, WRONG NUMBER, THE MIDNIGHT MAN, TWILIGHT'S LAST GLEAMING, IL GIORNO PRIMA). Moreau was able to save Andrew's life, but not the life of his shipmate, who they buried four days ago. When Andrew tells Montgomery that he and his mates were adrift for 17 days, the Doctor is amazed. Moreau gives Andrew a cursory inspection, and marvels, "It's truly amazing, how the flesh re-asserts itself."
That evening, Andrew has dinner with with Moreau, Montgomery, and Moreau's adopted daughter, Maria (Barbara Carerra: EMBRYO). Naturally, Andrew finds himself attracted to the lovely and silent Maria, yet uncomfortable by the baggy-faced, oddly moving servant, M'Ling (Nick Cravat: THE MIDNIGHT MAN).
Andrew stays in a walled off compound where, by day, he is free to roam the island, but by night, he must stay inside for fear of the wild animals. Paradise has its charms, especially in the presence of Maria, but Braddock wants to return home to 19th Century England (there's just something about the chill. And the rain. And the fog. And the filth and sooty smog. And the defacating and urinating in the street! Let's not forget that!). Moreau assures Andrew that, while few ships pass by the island, it's been a long time since the last one so they are due. That's pretty vague, true, but beggars can't be choosers.
As nice and warm as Dr. Moreau seems to be, there's something just a leetle off about him.
Montgomery walks around like he's aching to keep the biggest secret in the world and can't wait to get drunk and blab all about it to Andrew. One day Moreau takes Braddock into his confidence and tells him that he was once considered a brilliant scientist (Moreau, not Braddock. Andrew knows who he is), but his colleagues found his methods distasteful. At one point, Moreau shows Andrew a set of jars, each containing a preserved fetus. Moreau points out that one is a dog, another a mouse, and still another a human - but at that specific stage of development, it's difficult to tell them apart. Moreau excitedly wonders aloud, "How does the cell become informed? Enslaved to a destiny it can never change? Can we change that destiny?"
"Should we?" Braddock asks.
Not the response Moreau was looking for and he ends the conversation.
For about the first half of THE ISLAND OF DR. MOREAU, Director Don Taylor (DAMIEN: OMEN II) keeps the audience from seeing the creatures that live there. This is all well because once we see them, the jig is up. We see the varmints, now what? They'd better start doing something, by cracky! Yet at the same time the writing team of Al Ramrus and John Herman Shaner (THE DARKER SIDE OF TERROR) keep the interest going both with fascinating characters and things that go bump in the night (true, H.G. Wells created those fascinating characters, but I've seen many a screenwriter botch an author's work).
Montgomery gets a kick out of being mysterious with Andrew. At one point, when Braddock hears the roar of an unidentifiable beast, he asks "What kinds of animals are on this island?" Montgomery, relishing the surprise that Andrew will soon get, answers with a cryptic chuckle, "All kinds lad! All kinds!"
As we eventually discover, Dr. Moreau has been experimenting on animals. His experiments involve changing animals from beasts to human. Unfortunately, all of the animals ...er... manimals ... are male (allowing the creatures to have mates might have helped the whole "Civilized" thing). Moreau is carrying out his experiments for the best of reasons, at least that's what he thinks in his demented little bean. Having traveled the world and witnessed first-hand man's inhumanity to man, Moreau wants to know if such cruelty is part of the animal condition or the human condition. He is slowly making animals into humans to see if they can lose their wild, bestial nature. As brilliant a scientist as Moreau obviously is, his philosophy has more than a few flaws.
Moreau isn't just working on a couple of manimals, he has an entire menagerie of wolves, bears, boars, bulls, possibly sheep, and a few - aw hell, I don't WANNA know.
Thing is, Moreau's serum that gradually changes animals into people must be delivered as treatments, because the changes don't keep.
TRIVIA
*
Too bad this movie was released in the same summer as the unexpected 1977 blockbuster smash hit, Star Wars.
Lucas' legendary space fantasy crushed all before it.
"The flesh re-asserts itself."
And as the manimals gradually turn back to their original form, they become wilder. So Moreau made a set of laws by which the manimals must live and help each other remain civilized. If any break the law, then they are taken into the compound, into the House of Pain!
The House of Pain is where Moreau chains them down and gives them another booster of his serum. Over a period of days, the creatures slowly shift back to humanoid - though never quite human. The shifting of one's bones and flesh is painful, and thus the punishment for lawbreakers is also the cure.
"Are we not men?" asks the Sayer of the Law (Richard Baseheart: CRY WOLF [1947], HE WALKED BY NIGHT, REIGN OF TERROR, HOUSE ON TELEGRAPH HILL, THE STRANGER'S HAND, THE SATAN BUG, MANSION OF THE DOOMED) of his fellow manimals. Pathetically, no they're not: They are the confused, frightened result of a well-meaning, compassionate madman who believes that, as a scientist, doing something is better than doing nothing. Moreau is someone who discovered that he COULD do something without asking himself why or if he SHOULD do it.
This movie also has its problems. I'm sure Barbara Carerra is a nice person in real life but I've only seen her star in a movie, never act in one. Nigel Davenport and Burt Lancaster's talents swamp Michael York's abilities, making him come off as a TV actor following rote rather than living his part.
Lancaster truly shines here. Normally known as an over actor, Burt (or the director) reigned it in to create Moreau as a fragile, genuinely caring man attempting to cure the cruelty of humanity, only to unknowingly bond with the evil he seeks to eradicate. Blind by his humane ambition to all of the needless suffering he causes his experiments, Moreau is kind, touching, nearly likable, but ultimately, cruel and flawed. Lancaster turned in a deep and multi-layered performance* that even the so-called "Greatest actor of this or any age", Marlon Brando, could not achieve when he reprised this role 19 years later.
Three Shriek Girls.



This review copyright 2009 E.C.McMullen Jr.