Review by
E.C.McMullen Jr.

SHOULD YOU?


TIP JAR




THE GHASTLY LOVE OF JOHNNY X

- 2012
Ghastly Johnny X, Ottermole Moving Picture Company
Rating: USA: N/A

UPDATE
Retro rock musicals are nothing new. Before the movie Grease there was THE ROCKY HORROR PICTURE SHOW and before that, THE PHANTOM OF THE PARADISE.

Unlike Phantom, Grease and Rocky Horror had their time on stage first, developing their themes, songs, and characters. It seems successful musical movies based on the stage need that. The movie song and dance routines need the honed audience interaction of stage development: movie productions that have ignored what developed on stage first have watched their movies suffer for it.

But not all musicals come from the stage.

Since the 1990s, co-writer and Director Paul Bunnell spent over twelve long years working THE GHASTLY LOVE OF JOHNNY X from an idea to a movie. And about 9 of those years were spent making the movie. Shot on the very last Kodak 35mm black-and-white Plus-X film stock, THE GHASTLY LOVE OF JOHNNY X also marks the last cinematic performance of actor Kevin McCarthy (INVASION OF THE BODY SNATCHERS [1956], PIRANHA, INVASION OF THE BODY SNATCHERS [1978], THE HOWLING, TWILIGHT ZONE: THE MOVIE).

In short, THE GHASTLY LOVE OF JOHNNY X is a labor of love. Paul clearly loves 1950 and '60 sci-fi creature features.

Clad in hooded robes, three men walk down a dark hallway. The man in the middle can be seen smiling. This is Johnny X (Will Keenan: TROMEO AND JULIET, TERROR FIRMER, CITIZEN TOXIE: THE TOXIC AVENGER IV), and the place is another planet where Johnny and his disrespectful, heckling followers are brought before The Grand Inquisitor (Kevin McCarthy) to be judged for their crimes. The judge wants to be tolerant if only the selfish Johnny will show some remorse for his crimes. What Johnny does next seals his fate, and he and his followers are banished to the most anarchic planet this species knows - which happens to be earth.
THE GHASTLYS STRIKE A POSE IN THE DULLSVILLE DESERT, MAN
One year later, Johnny and crew, dressed like leather jacket wearing 1950's greasers and living out in the barren desert, go on a hunt. One of their members has fled and worse, she's stolen something Johnny wants and needs.

The "She" in question is Johnny's wayward girlfriend, Bliss (De Anna Joy Brooks: THE STORYTELLER, NEIGHBORHOOD WATCH). Bliss is on the run and looking for allies, which she may find in the form of one aging, doughy, life-wasting soda jerk in a run-down, out-in-the-sticks diner. The soda jerk is named Chip (Les Williams). Between serving customers, Chip is watching the news on the corner TV set. Famed Cactus Rock singer, Mickey O'Flynn (Creed Bratton. Yes, that Creed from The Office [TV]) has gone missing. Is he the victim of foul play or is this all a publicity stunt? As it happens, sitting at the corner table is none other than Mickey's manager/agent, King Clayton (Reggie Bannister: PHANTASM [all], CARNIES). King may or may not know of Mickey's whereabouts, but he's keeping his cards close to the vest. The man may have a scam.

While Bliss tries to seduce Chip from behind the counter, Johnny and the gang show up, and now it's West Side musical number time. Bliss had best give up that thing she stole from Johnny, and she'd better do it before the song is over. Will Chip come out from behind the safety of his diner counter and rescue her? What is the mysterious thing she stole? And why is it so important to King Clayton and the career of the missing Mickey O'Flynn?

Writers Paul Bunnell, George Wagner, Mark D. Murphy, and Steve Bingen, throw together all of the cliches of the old sci-fi creature features while giving everything a fresh if campy twist. What's supposed to be funny, IS funny, and the boisterous enthusiasm of the actors is infectious, but this isn't really a comedy. Meant to be a fun more than funny homage, THE GHASTLY LOVE OF JOHNNY X has the strong potential to be a cult hit with Sci-fi Thriller fans.

At 106 minutes, there were a few too many close-up shots that seemed to serve no purpose other than focus on some unknown extras (possible friends of the director). There were also times that a point was made then over, yet the camera lingered - like a talk show host who smiles at the camera too long, waiting to go to a commercial. With the otherwise snapping tempo of the movie, these moments sap the groovin' energy of the flick and need to be trimmed.

Speaking of talk show hosts, Musician and actor Paul Williams (BATTLE FOR THE PLANET OF THE APES, PHANTOM OF THE PARADISE) does a neat turn as the host of a small town late night talk show that has trouble getting decent guests.

So if aliens, zombies, and black and white monster movies are your meat, and dance numbers and musicals are your beat, THE GHASTLY LOVE OF JOHNNY X promises an intentionally kitsch, geek glorious good time!

Three Shriek Girls.

This review copyright 2011 E.C.McMullen Jr.
E.C. McMullen Jr. is a participant in the Amazon Services LLC Associates Program, an affiliate advertising program designed to provide a means for sites to earn advertising fees by advertising and linking to amazon.com.

BUT WAIT!!!
THERE'S MORE!
UPDATE: THE GHASTLY LOVE OF JOHNNY X premieres Friday, Jan. 29, 2015, on Australia's TVS Television Sydney Channel 44. Go to their Facebook page and give them a like.
UPDATE: THE GHASTLY LOVE OF JOHNNY X makes the CBS News!

BOOKS FROM
E.C. McMullen Jr.
WILLOW BLUE


"'Willow Blue' will burrow under your skin and stay there long after you've put the book down."
- Jeffrey Reddick, Creator of FINAL DESTINATION

PERPETUAL BULLET


"'Some People' ... may be the standout story in the book."
- John Grant, Infinityplus

IN OTHER BOOKS
E.C. McMullen Jr.'s
short story
CEDO LOOKED LIKE PEOPLE
in the anthology
FEAR THE REAPER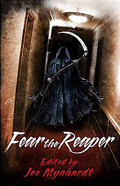 "This Ray Bradbury-esque is one of the most memorable and one of the more original stories I've read in a long time."
- Amazon Review
HORROR 201: The Silver Scream
PAPERBACK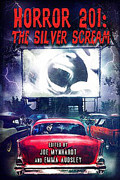 A tome of interviews with
RAY BRADBURY,
JOHN CARPENTER,
WES CRAVEN,
TOM HOLLAND,
E.C. McMULLEN Jr.,
ED NAHA,
GEORGE A. ROMERO, and many more.
Extensively quoted in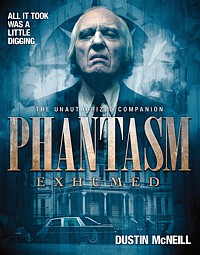 PHANTASM EXHUMED
The Unauthorized Companion

Robert S. Rhine's
SATAN'S 3-RING CIRCUS OF HELL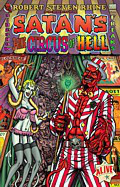 Forward by
GAHAN WILSON,
FEO AMANTE.
Featuring comics by
WILLIAM STOUT,
HILARY BARTA,
STEVE BISSETTE,
SPAIN RODRIGUEZ,
FRANK DIETZ,
JIM SMITH,
TONE RODRIGUEZ,
FRANK FORTE,
ERIC PIGORS,
ALEX PARDEE,
MIKE SOSNOWSKI,
OMAHA PEREZ,
DAVID HARTMAN,
D.W. FRYDENDALL,
SHANNON WHEELER,
VINCENT WALLER,
JACOB HAIR,
NENAD GUCUNJA,
STEVEN MANNION,
NORMAN CABRERA,
and more!
ALSO
IN CINEMA
E.C. McMullen Jr.
Dept. head for
Special Effects Make-up
(SFX MUA) and was Michael Madsen's stunt double on the movie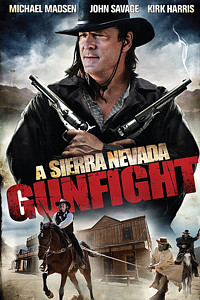 A SIERRA NEVADA GUNFIGHT
(Starring:
Michael Madsen and John Savage).
Head Production Designer on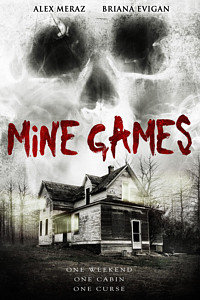 MINE GAMES
(Starring:
Alex Meraz, Briana Evigan)

Production Designer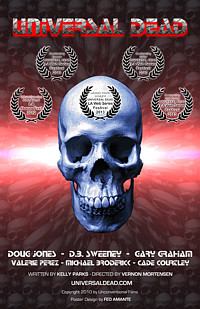 UNIVERSAL DEAD
(Starring:
Doug Jones, D.B. Sweeny, Gary Graham)

Art Director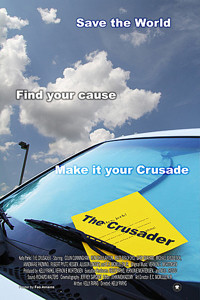 THE CRUSADER
(Starring Colin Cunningham, Gary Graham)