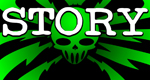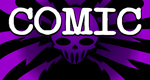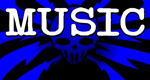 Support This Site

When You Buy My Books
E.C. McMullen Jr.
PERPETUAL
BULLET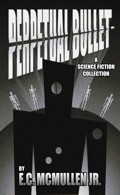 "'Some People' ... may be the standout story in the book."
-

John Grant

, Infinityplus

E.C. McMullen Jr.
WILLOW BLUE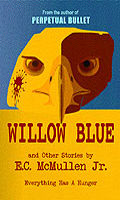 "'Willow Blue' will burrow under your skin and stay there long after you've put the book down."
- Jeffrey Reddick, Creator of
FINAL DESTINATION

IN OTHER BOOKS
E.C. McMullen Jr.'s
short story
CEDO LOOKED LIKE PEOPLE
in the anthology
FEAR THE REAPER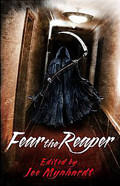 "This Ray Bradbury-esque is one of the most memorable and one of the more original stories I've read in a long time."
- Amazon Review

HORROR 201:
The Silver Scream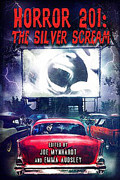 Filmmaker's Guidebook
featuring
RAY BRADBURY,
JOHN CARPENTER,
WES CRAVEN,
TOM HOLLAND,
E.C. McMULLEN Jr.,
GEORGE A. ROMERO,
and many more.



Extensively quoted in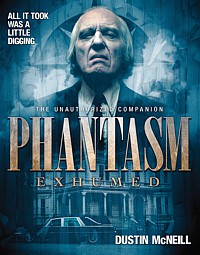 PHANTASM
EXHUMED
The Unauthorized Companion

Robert S. Rhine's
SATAN'S 3-RING
CIRCUS OF HELL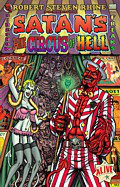 Forward by
GAHAN WILSON &
FEO AMANTE.
Featuring comics by
ALEX PARDEE,
WILLIAM STOUT,
STEVE BISSETTE,
FRANK DIETZ,
JIM SMITH,
FRANK FORTE,
ERIC PIGORS,
MIKE SOSNOWSKI,
OMAHA PEREZ,
DAVID HARTMAN,
STEVEN MANNION,
and more!

Also
IN CINEMA
E.C. McMullen Jr.
Head Production Designer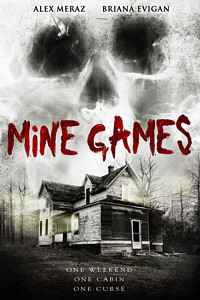 MINE GAMES


(Starring:
JOSEPH CROSS, BRIANA EVIGAN,
ALEX MERAZ)

Dept. head
Special Effects Make-Up
(SFX MUA)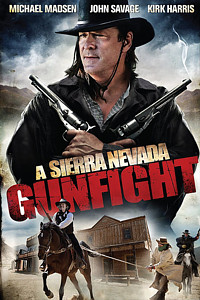 A SIERRA NEVADA
GUNFIGHT
(MICHAEL MADSEN & JOHN SAVAGE).

Production Designer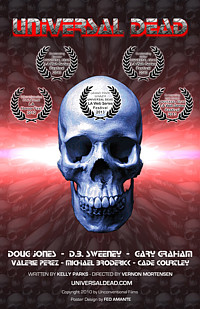 UNIVERSAL DEAD
(DOUG JONES,
D.B. SWEENEY,
GARY GRAHAM)

ART DIRECTOR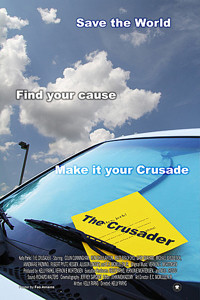 THE CRUSADER
(COLIN CUNNINGHAM,
GARY GRAHAM)
Feo Amante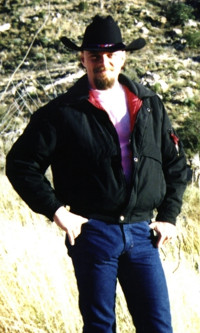 FEO AMANTE in 2000

Is my nickname and I've had it for quite a long time. Though there is some dispute and no small amount of controversy over its origins, I maintain that my wife gave it to me as a pet name (

Amante Feo

) while we were dating. I kept the language but gave it an English grammatical turn (

Feo Amante

). And yes, of course I know what it means in Spanish. Do you know what it means on the Periodic Table?


My real name is E.C. McMullen Jr. Call me by whichever one is the most exciting. If neither do it for you, then you're SOL because I don't respond to Ishmael.

Seriously though, if you can't get excited by the Periodic Table of Elements you're screwed, because that's all there is!

OKAY, BUT WHY HORROR?

My Pop got me into Horror movies, though at the time he didn't know it. His tastes in cinema were eclectic and he didn't expect me to focus.

I first saw PSYCHO with my Pop and when I did, Pop's idea of "Parental Guidance" was sitting behind me and, at just the right moment, grabbing my shoulders with a Shout!

Crime Horror like PSYCHO could scare my Pop, as could stylized real life horror like JAWS.

Dedicated to the cult of Body surfing, that all ended for him when he saw JAWS at the theater. I had to wait well over a decade before I could see it, and when I did (at an arthouse theater - I didn't want ugly old fashioned TV and VHS to ruin it for me), I immediately plugged into what terrified my Pop. He never went swimming in the ocean again.

Other Horror movies didn't have that effect on him. THE HILLS HAVE EYES only left him feeling brutalized, not scared.

The dividing line for my Pop and I came to Supernatural Horror vs Science Fiction Horror.

The only Science Fiction Horror that scared my Pop was COLOSSUS: THE FORBIN PROJECT, THE ANDROMEDA STRAIN, and JAWS. For him, there was more than enough of the "real life" Horror in those movies to leave him chilled and give him nightmares for days after.

As for Supernatural Horror, pretty much everything except FRIDAY THE 13th would terrify my Pop. THE EXORCIST and THE OMEN reignited my Pop's interest in the church and he became a regular Sunday fixture there for years, as well as ruining my Saturdays by sending me to Sunday School (the priest thought Sunday School would work best on Saturdays to keep us kids from watching sinful Saturday morning cartoons).

From Robert Wise' THE HAUNTING to GHOST STORY, those supernatural Horrors got him all shook up. He was enjoying John Carpenter's HALLOWEEN as a crime drama, noting how resilient the killer was, until the moment where it became clear that Michael should absolutely be, if not dead, then seriously wounded and bleeding out. Once my Pop understood that a supernatural element was unexpectedly introduced, it kicked the final moments of HALLOWEEN through the goalposts into another territory for him.

Science Fiction Horror did it for me. When I was a kid it was GODZILLA to FORBIDDEN PLANET. As a young adult my Pop and I enjoyed JAWS and COLOSSUS: THE FORBIN PROJECT together, but the overarching Horror movies of my life are ALIEN and John Carpenter's THE THING.

FAST FORWARD: ADULTHOOD

I'm a Navy veteran, having served on shore and at sea for a total of 6 years, with two as reserve. While onboard the USS Ranger (CV-61) I worked as a Broadcast Journalist (OJT).

After I left the Navy with an Honorable Discharge, I wandered about the world; tried different things.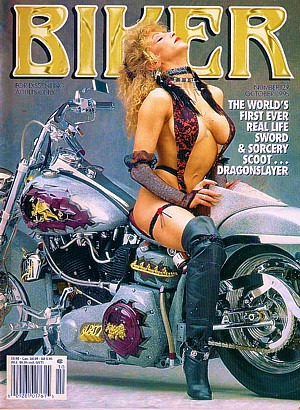 I had my own garage band, BLITZ LIZARD.
I was a stand-up comic, sharing the stage with fellow comics like Joey Medina.
In 1995 I became a published professional author with my first sold story, RATTLESNAKE TIE in the October issue of Biker Magazine.

In 1996, largely thanks to my boss (and wife of my bud, R.C.), Victoria McCord - who played matchmaker - I found the love of my life, Luz (also my friend Edward's sister!), got married and my life drastically changed forever.
In 1997 I began dabbling with the Internet, first at Geocities and that's where Feo Amante's Horror Thriller was born.
The purpose of the site was to encourage fledgling writers to build up their name recognition and audience by promoting themselves on my site.
Mere bragging and pushy advertising would turn a potential audience right off, like those people who tell you to buy their book or movie in order to support "Indie".
For creatives I felt the best way to get our names out there was to write compelling news, reviews, and interviews in, on, and about Horror, Thriller, Mystery, and Suspense.
"Getting a Feo review is always exciting. You know, no pandering allowed, which is the best kind of review."
- K.H. Koehler, author of
RAIJU: A KAIJU HUNTER NOVEL
If you're interested in contributing, please read my SUBMISSION GUIDELINES.
That same year, I attended my first World Horror Convention, which took place in Atlanta, Georgia.

1996 - COMEDY DEFENSIVE DRIVING
2000s
In 2000 I volunteered for the San Diego Comic-Con. It was excellent! I attended the San Diego Comic-Con every year for the next ten years right up until 2011. 2001 through 2002 I had my fiction and non fiction published in various books like DECADENCE ONE (edited by Monica J. O'Rourke), RANDOM ACTS OF WEIRDNESS (edited by Brian Knight), and DECADENCE TWO (edited by Monica J. O'Rourke). In the last two anthologies I also designed the book covers.
2001
INTERVIEWS

We all know what happened that year. The unexpected death of writer Richard Laymon and the U.S. terrorist attack by insane fanatics. But that's not my biography. Here are a few other things that happened in my life that year.
I wanted to do an exclusive interview with actor David Allen Brooks (MANHUNTER, THE KINDRED, JACK FROST 2, BAYLON 5: CRUSADER), so I did.
David Allen Brooks Interview
This same year, Harry Shannon wanted to do an exclusive interview with Writer Douglas Clegg (THE INFINITE, THE NECROMANCER), so he did and I published it.
Harry also wanted to do an exclusive interview with Writer Ed Gorman (THE DARK FANTASTIC)
Ed Gorman Interview
Paul V. Wargelin wanted to do an exclusive interview with Writer Craig Spector (TO BURY THE DEAD), so he did, I took the photographs and published it.
Craig Spector Interview
"HIS (Feo Amante's) WEBSITE IS REALLY COOL!"
- Richard Laymon

Bram Stoker Award Winning Author of:
2002
I was offered the opportunity to interview Writer, Director, and Producer, Guillermo Del Toro (MIMIC, THE DEVIL'S BACKBONE, BLADE II, PAN'S LABYRINTH, HELLBOY [all]) in New York City. But I was in Texas, Arizona, California at the time (I forget now). Through the friend vine I found Nicholas Braccia, who did the exclusive interview for the both of us, and I published it.
Guillermo Del Toro Interview
This same year, Wrath James White offered to do an exclusive interview with Publisher, Fiction Editor (Space and Time) and Writer Gerard Houarner (THE BEAST THAT WAS MAX, ROAD TO HELL), for feoamante.com, so he did and I published it.
Gerard Houaner Interview
That year the anthology, DECADENCE ONE, edited by Monica J. O'Rourke, was released with my short story Some People.
This is what two-time Hugo Award winning writer, John Grant, had to say in his review,
"E.C. McMullen Jr's "Some People" is likewise sf, assuming you accept cryptozoology as a science; although it's not in the slightest erotic, despite being focused almost entirely on sex, this may be the standout story in the book. Its conceit is that the krakens exist, and that their reproductive cycle involves the parasitic use of host bodies, which are devoured while still alive and functioning. The details of the sex scenes in the story are as emetic in affect as you can imagine, yet McMullen manages to convey that, while nauseating to us, these events are nevertheless pretty all-fired erotic to their participants."
- InfinityPlus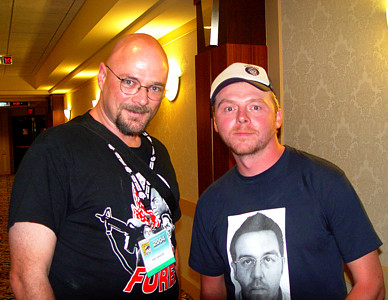 2004: ME and SIMON PEGG (SHAUN OF THE DEAD, HOT FUZZ)
fresh from the San Diego Comic-Con premier of SHAUN OF THE DEAD
and hanging out in the hotel with Ken Foree (of "Foree Electronics").
"Feo Amante . . . Web legend extraordinaire! . . .The Granddaddy of them all!"


- ReallyScary.com (

now defunct

)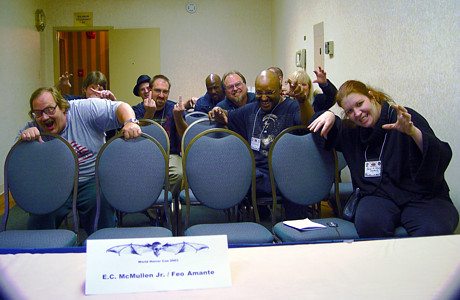 2004: My Snarling fans, Left to Right,
BRIAN KEENE, WRATH JAMES WHITE, MAURICE BROADDUS,
JOAN M. McCARTY.
and a host of wonderful others!
". . . Amazing website . . . A guy could get lost in there and never find his way out - come to that, never want to find his way out. It's dark and sweet in there."
- Simon Clark: Author of THE JUDAS TREE, BLOOD CRAZY, DOMINION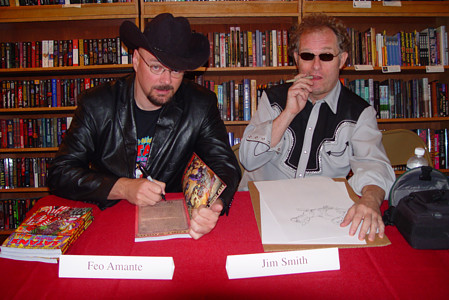 2005: Me and my amigo, JIM SMITH (REN & STIMPY, SAMURAI JACK)
at the Borderlands book store signing.
2004


Ellen Datlow, Kelly Link, and Gavin J. Grant put out Year's Best Fantasy & Horror: Seventeenth Annual Collection. When convering Horror Thriller websites, the first one they covered was Feo Amante's Horror Thriller,
"www.feoamante.com edited by E. C. McMullen Jr. is a flashy, a bit messy but exuberant and informative site covering every aspect of horror including art, comics, upcoming conventions, movie and book reviews - all with attitude."

2005
Starbucks featured me on cup #118 of their The Way I See It series. Others in the series included Seal, Armistead Maupin, and more.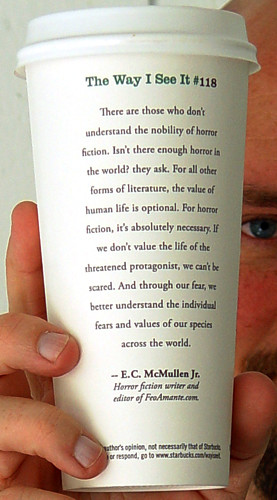 2005: My philosphy of what Horror in Literature and Cinema is, is featured on Starbucks cups all over the U.S.A. and Canada.
In 2005 I was well known enough that other authors requested my writing a forward for their books. Well why the hell not? This included writer Robert S. Rhine's SATAN'S 3-RING CIRCUS OF HELL (S3RCH). This modernized throwback to old E.C. titles like Tales from the Crypt, featured artists like Steve Niles (30 DAYS OF NIGHT), Tone Rodriguez (VIOLENT MESSIAHS, DEXTER), and David Hartman (ROUGHNECKS: THE STARSHIP TROOPERS CHRONICLES, PHANTASM: RAVAGER).
One of the people featured in S3RCH was artist Jim Smith (REN & STIMPY, SAMURAI JACK), who eventually hired me to write the first two scripts for a new animated show he is shopping around called CHESTACLESE. But that didn't happen in 2005. That happened in...

GO TO PAGE 1 2 3 4