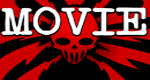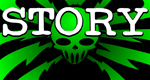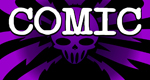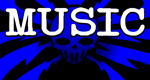 You Support This Site
When You Buy My Books
E.C. McMullen Jr.
PERPETUAL
BULLET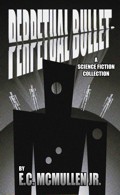 "'Some People' ... may be the standout story in the book."
-

John Grant

, Infinityplus

E.C. McMullen Jr.
WILLOW BLUE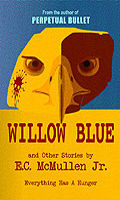 "'Willow Blue' will burrow under your skin and stay there long after you've put the book down."
- Jeffrey Reddick, Creator of
FINAL DESTINATION

IN OTHER BOOKS
E.C. McMullen Jr.'s
short story
CEDO LOOKED LIKE PEOPLE
in the anthology
FEAR THE REAPER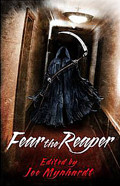 "This Ray Bradbury-esque is one of the most memorable and one of the more original stories I've read in a long time."
- Steve Isaak,
Goodreads

HORROR 201:
The Silver Scream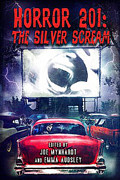 Filmmaker's Guidebook
featuring
RAY BRADBURY,
JOHN CARPENTER,
WES CRAVEN,
TOM HOLLAND,
E.C. McMULLEN Jr.,
GEORGE A. ROMERO,
and many more.



Extensively quoted in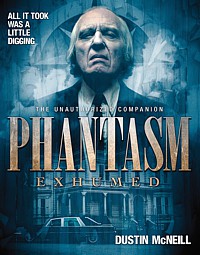 PHANTASM
EXHUMED
The Unauthorized Companion

Robert S. Rhine's
SATAN'S 3-RING
CIRCUS OF HELL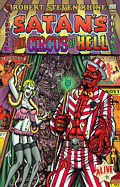 Forward by
GAHAN WILSON &
FEO AMANTE.
Featuring comics by
ALEX PARDEE,
WILLIAM STOUT,
STEVE BISSETTE,
FRANK DIETZ,
JIM SMITH,
FRANK FORTE,
ERIC PIGORS,
MIKE SOSNOWSKI,
OMAHA PEREZ,
DAVID HARTMAN,
STEVEN MANNION,
and more!

And
IN CINEMA


E.C. McMullen Jr.


Head Production Designer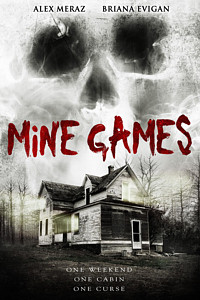 MINE GAMES


(Starring:
JOSEPH CROSS, BRIANA EVIGAN,
ALEX MERAZ)

Dept. head
Special Effects Make-Up
(SFX MUA)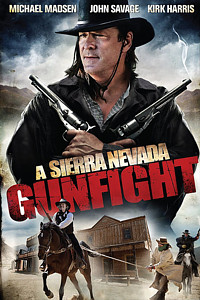 A SIERRA NEVADA
GUNFIGHT
(MICHAEL MADSEN & JOHN SAVAGE).

Production Designer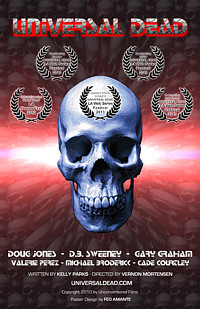 UNIVERSAL DEAD
(DOUG JONES,
D.B. SWEENEY,
GARY GRAHAM)

ART DIRECTOR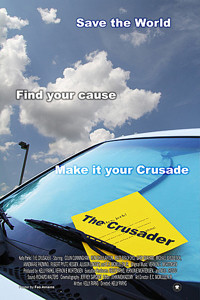 THE CRUSADER
(COLIN CUNNINGHAM,
GARY GRAHAM)
Review by
Ken King

FRIDAY THE 13th

- 2009
USA Release: Feb. 13, 2009
Sean S. Cunningham Films, Georgetown Productions Inc., Paramount Pictures
Rating: USA: R
"You're fucking lucky there, stretch! Came that close to hitting the start button on the whoop-ass machine, boy!"
-Donnie (Kyle Davis)
Before he directed his first feature film (a remake of Tobe Hooper's 1974 film, TEXAS CHAINSAW MASSACRE), Marcus Nispel was exclusively a video music director. He helmed a ton of them from such acts like Faith No More, Janet Jackson, Elton John, Billy Joel, and even in one instance, Tony Bennet. Though, he didn't log much time where it came to cinematic affairs, he did have a lot of directorial credits to his name.
I'm sure it played a big part of his getting the job for the remake of Hooper's film and the remake of FRIDAY THE 13TH originally directed by Sean S. Cunningham. Not too much more of note since, really. He directed a movie called PATHFINDER starring the great Karl Urban, two years before this movie and a reboot of CONAN THE BARBARIAN that for the sake of keeping the peace, we won't get into. But enough about, Nispel. We will get into the review instead.
A group of red-blooded teens out to do the activities you don't want to be caught doing by you know who (Drinking, doing drugs, screwing around... you know what things, for Christ sake! Just don't do 'em!) and are onto a rumored patch of superweed (never mind how they found out. It is never really explained. Heard it from a friend, who heard it from a friend who, heard it from a friend, who). Oh, they find the farm and its crops, but the bulk of them buy the farm a short time later. Twenty-Four minutes into the flick and the title card finally pops up.
(It was a mistake quoting Goddamn REO SPEEDWAGON! Now, that frikkin' song is stuck in my head.)
Switch to six weeks later, another batch of teens ripe for the slaughter appear to take their chances with the area of Crystal Lake. They run into a dude named Clay Miller1 (a clever homage to creator Victor Miller, played by Jared Padalecki: SUPERNATURAL [TV], HOUSE OF WAX, CRY WOLF, PHANTOM BOY), he of tall stature and fame.) who is out and about the community asking folks have they seen his sister, Whitney (Amanda Righetti: RETURN TO HOUSE ON HAUNTED HILL, PIPELINE, WANDERING EYE, CAPTAIN AMERICA: THE FIRST AVENGER, COLONY [TV], DERANGED GRANNY).
The newly arrived college group happen to cross paths with him and one of the group, Trent (Travis Van Winkle: LEFT IN DARKNESS, TRANSFORMERS, ASYLUM, 247°F, RITES OF PASSAGE, BLOODWORK, ) is a total jerk to Clay, for no other good reason than to be one. He is throughout the flick. I must hand it to Van Winkle, though. I have seen him in a few other things, and he seems to be a decent human being. Seems to be. I guess that's why they call it acting. In this version of FRIDAY THE 13TH, you wouldn't know it, because he is a prick the second he appears onscreen and every moment after.
Anyway, Jason Voorhees (Derek Mears: THE DEMOLISTIONIST, MEN IN BLACK II, CURSED, THE HILLS HAVE EYES 2, DRAGON WARS: D-WAR, RESIDENT EVIL: DEGENERATION, HELLBINDERS, PREDATORS, PIRATES OF THE CARIBBEAN: ON STRANGER TIDES, HATCHET III, HANSEL & GRETEL: WITCH HUNTERS, PERCY JACKSON: SEA OF MONSTERS, DEAD SNOW 2, TEENAGE MUTANT NINJA TURTLES [2014], FREAKS OF NATURE, SLEEPY HOLLOW [TV], FROM JENNIFER, ALITA: BATTLE ANGEL, SWAMP THING [TV]) shows yet again what happens to trespassers if they invade the peace and solitude of Crystal Lake: he goes right to work, doing what he does best.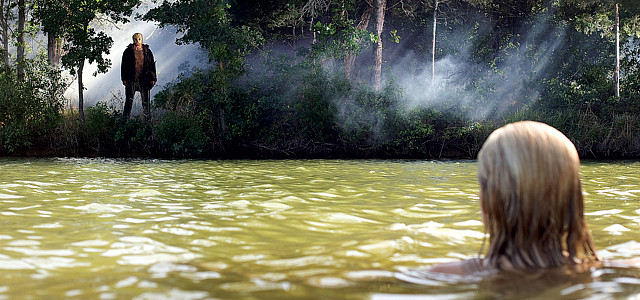 Jason takes a pastoral morning walk through the beautiful woods and down by the lovely Crystal Lake, enjoying all of nature's scenic wonde ... oh, these God Damn TEENAGERS Again!
It never fucking ENDS with these Assholes!
The bodies begin to pile up once more, which surprises no one. This is the plot of EVERY FRIDAY film in some form or fashion. Granted, they try different gimmicks to keep the series fresh, but it's all really the same thing with the same results in the end. The definition of insanity is doing the same thing over and over and expecting different results. Not for anyone who makes a FRIDAY THE 13TH movie. Churning out those bad boys like bakery pastries, no matter how similar, is designed for one reason, and one reason only: To make as much cash as they can via the films and any merch the studios can hawk for the franchise. And let me tell you, peeps, they make a lot.
Some points to make before I close this review out:
FRIDAY THE 13TH, basically covers many points of the first four original films. Easter eggs abound, including Jason wearing the potato sack before he acquires his infamous hockey mask.
TRIVIA
1The name of Jared's character in F13 2009 is an homage to FRIDAY THE 13th creator, Victor Miller.
Jared is lucky enough to have a charmed life, but even charm requires effort.
When Jared made the move from Gilmore Girls to SUPERNATURAL, someone in his circle was smart enough to figure that having Padaleki build his Horror cred, couldn't hurt.
In the same year that Jared worked on his Horror TV show, he also worked on HOUSE OF WAX and CRY WOLF. All three were released in 2005. Now that's a brilliant way to launch!
2Adrienne King from the original FRIDAY THE 13TH (1980) was approached by the remake producers Andrew Form and Brad Fuller (THE TEXAS CHAINSAW MASSACRE [2003], THE AMITYVILLE HORROR [2005], THE TEXAS CHAINSAW MASSACRE: THE BEGINNING, THE HITCHER [2007], A NIGHTMARE ON ELM STREET [2010], TEENAGE MUTANT NINJA TURTLES [2014]) about doing a cameo in the film during preproduction. She was called back a few days later by Andrew and Brad, who had a change of heart and told her they didn't want anyone from the original film to appear in the remake.
Actor Julianna Guill (Claire) and E.C. McMullen Jr. both worked on the 2012 Horror Thriller, MIND GAMES.
The writers heavily discussed bringing Tommy Jarvis (Corey Feldman: John Shepherd, Thom Matthews) from the films FRIDAY THE 13TH: THE FINAL CHAPTER, FRIDAY THE 13TH PART VI: JASON LIVES back into the fold, but seemingly at the last minute, decided against it2. They didn't want to have a FRIDAY THE 13TH PART 11. The writers and Nispel wanted their own creation with a fresh start.
It's unlikely there will be a sequel to this flick. The opening weekend brought in 43.5 million dollars on a President's Day 4-day weekend, on an estimated 19-million-dollar budget. Though it made back over twice its initial budget, the movie dropped over 80 percent on its second week. Not good. Studios tend to balk at things like that.
The writers didn't want Jason to simply "appear" somewhere like he had in other entires of the original series when he was about to claim a new victim. It is for this reason they came up with the tunnel maze under the grounds of Crystal Lake.
Despite some of my own snarkiness and snide remarks where it concerns FRIDAY THE 13TH, I like this movie quite a little bit. I must admit though, much like ALIENS VS. PREDATOR (2004) and FREDDY VS. JASON (2003) such was not the case in the beginning. It took a few subsequent viewings to get me to this place. But hey! I'm a Jason mark all the way!
My three favorite franchises to follow are ALIEN, HELLRAISER and of course, FRIDAY THE 13TH. There are some real piles in all three, I will watch various films from each and give them more chances than I would some others. But I know when to say basta, however. I'm not going to waste what minutes I do have left on something I know really isn't worth it, no matter what the series.
I like this reboot just a tad better than the original, because I can buy Jason Voorhees as a crazed serial killer, more than his mother, Pamela (Originally, Betsy Palmer, reboot, Nana Visitor). Pamela Voorhees just didn't have that dynamic appeal that her son has that made him a legend.
FINAL THOUGHTS
Outside my Top Three FRIDAY films, and the other two that round out my Top Five, it's hard to give anything past that the ranking of Three Shriek Girls and from there, it just keeps getting lower. When it comes to FRIDAY THE 13TH Film Fests, this one makes it in with others from the classic series as well as FREDDY VS. JASON. Like I stated in my review of KONG: SKULL ISLAND, you go to see big monsters vs. giant robots. With characters like Jason Voorhees, Michael Myers, Freddy Krueger, Leatherface, etc. it's all about body count. You are fooling only yourself if you think otherwise.3
Three Shriek Girls




This review copyright 2020 E.C.McMullen Jr.
| | |
| --- | --- |
| | |
3 That's true. That's absolutely true. But so is this:
PSYCHO and PSYCHO II were body count and so much more. Because of that, these movies are scarier than any Body Count only movie ever made and so attracted a significantly larger audience. This wasn't a one-off fluke, either.
ALIEN and ALIENS were body count and much more. The same is true of CHILD'S PLAY, TREMORS, HELLRAISER, THE MATRIX: All of these franchises started off so well, were soon flushed down the toilet by the guidence of their respective stewards the moment they became Body count and nothing more.
Body Count and far more is tangible entertainment with a massive audience in waiting. Throughout a trilogy of three movies JOHN WICK was always Body Count - a Body Count that in three movies puts the entire FRIDAY THE 13th franchise to shame. Even so, Creator and Director Chad Stelheski made the trilogy So Much More. John is not a mindless killing machine and the infrastructure he is up against isn't a witless thug organization. The entire series is crazy with layers of character and intricate plot development.
FRIDAY THE 13th could have been so much more than the lowest hanging fruit on the tree and the fallen fruit, rotting on the ground, in so many sequels. It could have rose from its humble beginnings and, after decades of speaking and listening to fans, watching their fan films, I can confirm that they were all ready for it.
Horror movies that offer more than a simple-minded body count have larger audiences, bigger returns, and a far longer reach of staying power over a minute, fixed Cult audience.
The steward(s) of the franchise royally screwed every single opportunity they had to make this series something better, but they didn't have it in them to do better. To many fans, some of the movies in this franchise feel like the studio bosses felt open contempt for them. Paramount certainly exuded that stench before they released the property.
I disagree with the "Contempt" theory, however. I'm pretty sure they were just too damn stupid to know any better.
To Sean S. Cunningham's credit, he never allowed any witless investor/Producers to butcher the franchise into a direct to video wasteland like the show runners of CHILDREN OF THE CORN, CHILD'S PLAY, TREMORS, HELLRAISER, and more have done.
It's one thing for low-budget Indie newbies going Direct to Video, they're just learning to fly, and not with a 30+ year old franchise, either.
Since 2009, Sean has kept Jason sleeping for 12 years rather than sell-out to DtV.
- Feo Amante