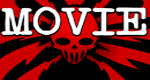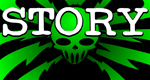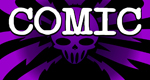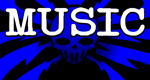 You Support This Site
When You Buy My Books
E.C. McMullen Jr.
PERPETUAL
BULLET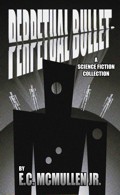 "'Some People' ... may be the standout story in the book."
-

John Grant

, Infinityplus

E.C. McMullen Jr.
WILLOW BLUE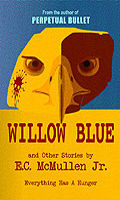 "'Willow Blue' will burrow under your skin and stay there long after you've put the book down."
- Jeffrey Reddick, Creator of
FINAL DESTINATION

IN OTHER BOOKS
E.C. McMullen Jr.'s
short story
CEDO LOOKED LIKE PEOPLE
in the anthology
FEAR THE REAPER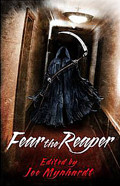 "This Ray Bradbury-esque is one of the most memorable and one of the more original stories I've read in a long time."
- Steve Isaak,
Goodreads

HORROR 201:
The Silver Scream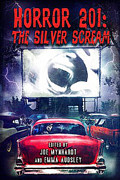 Filmmaker's Guidebook
featuring
RAY BRADBURY,
JOHN CARPENTER,
WES CRAVEN,
TOM HOLLAND,
E.C. McMULLEN Jr.,
GEORGE A. ROMERO,
and many more.



Extensively quoted in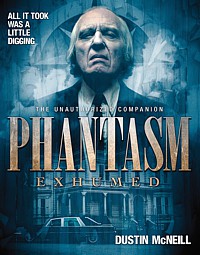 PHANTASM
EXHUMED
The Unauthorized Companion

Robert S. Rhine's
SATAN'S 3-RING
CIRCUS OF HELL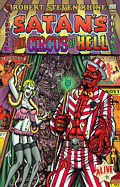 Forward by
GAHAN WILSON &
FEO AMANTE.
Featuring comics by
ALEX PARDEE,
WILLIAM STOUT,
STEVE BISSETTE,
FRANK DIETZ,
JIM SMITH,
FRANK FORTE,
ERIC PIGORS,
MIKE SOSNOWSKI,
OMAHA PEREZ,
DAVID HARTMAN,
STEVEN MANNION,
and more!

And In
CINEMA


E.C. McMullen Jr.


Head Production Designer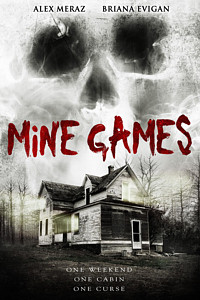 MINE GAMES


(Starring:
JOSEPH CROSS, BRIANA EVIGAN,
ALEX MERAZ)

Dept. head
Special Effects Make-Up
(SFX MUA)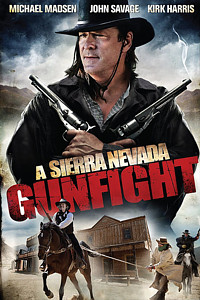 A SIERRA NEVADA
GUNFIGHT
(MICHAEL MADSEN & JOHN SAVAGE).

Production Designer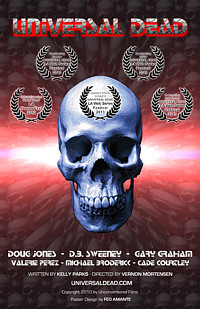 UNIVERSAL DEAD
(DOUG JONES,
D.B. SWEENEY,
GARY GRAHAM)

Art Director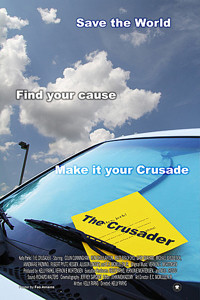 THE CRUSADER
(COLIN CUNNINGHAM,
GARY GRAHAM)
Review by
E.C.McMullen Jr.

THE WALKING DEAD

- 2010
USA Release: Oct. 31, 2010
Valhalla Motion Pictures, Circle of Confusion, AMC Studios, Darkwoods Productions
Rated: USA: N/A
I'm writing this for any wannabee writers, comic artists, movie directors, whoever has an interest. If you are before en editor, producer, publisher, and they tell you in their expert opinion that "This zombie thing" is done?
Get away from them. They aren't experts, they have no idea what they are talking about.
They said it to George Romero in the 1980s while zombie interest was clearly growing both in film and comics. Look for Stuart Kerr and Ralph Griffith's DEAD WORLD series.
They, meaning those who don the misnomer of "expert" said it in the 1990s while zombie games from DOOM to RESIDENT EVIL to HOUSE OF THE DEAD took off.
These experts said it in the 2000s to director Zack Snyder when Universal Pictures wanted to release DAWN OF THE DEAD 2004 direct to DVD instead of in theaters.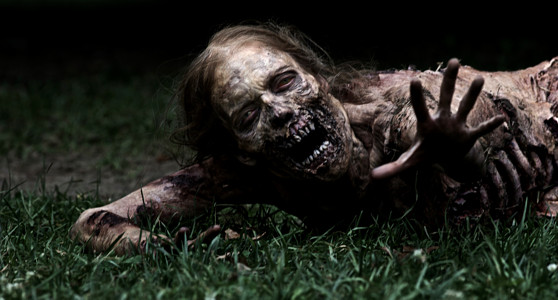 It's not how you fall down, it's how you get back up.
"This zombie thing is over. It's played out."
But the hits kept coming. In books, THE RISING (2003). In movies, ZOMBIELAND (2009). And of course the RESIDENT EVIL movies have played through the course of the decade in live-action and animation. In fact, I'm writing this knowing that a wholly original tentpole zombie feature film will begin shooting this year - 2011.
In 2010 began Writer, Producer and Director Frank Darabont's THE WALKING DEAD. Working at his best as an adapter of other people's creations, Darabont (A NIGHTMARE ON ELM STREET 3, THE BLOB [1988], THE FLY II, FRANKENSTEIN [1994], THE GREEN MILE, THE MIST) found Robert Kirkman's hugely popular comic, and with the help of long-time Hollywood power broker and top SciFi Horror mistress Gale Anne Hurd (THE TERMINATOR [all], ALIENS, ALIEN NATION, TREMORS, CAST A DEADLY SPELL, THE RELIC, VIRUS, HULK) - the woman who gets it done in Los Angeles - brought it to the television screen. Frank did this, while rocking the look and feel of it like a cinematic feature film.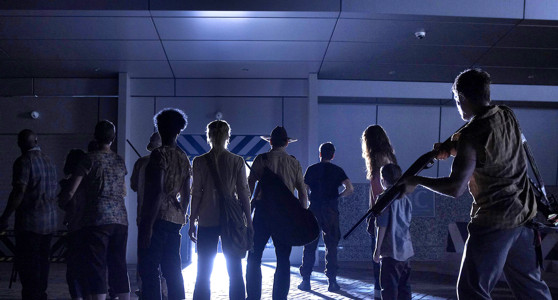 .001 seconds after the door begins to open on Black Friday
Horror fans can't watch the opening of THE WALKING DEAD without remembering the identical opening for Danny Boyle and Alex Garland's 28 DAYS LATER. Often mistaken for a zombie film, 28 DAYS LATER is a plague film (and don't you forget it, punk!). They make it clear in 28 DAYS LATER that most of humanity is sick, like the sickos in RABID or THE CRAZIES: Not dead but animated like in NIGHT OF THE LIVING DEAD.
So THE WALKING DEAD starts the same. A man wakes up out of a coma in a hospital and has no idea what is going on. We are introduced to the apocalypse through his eyes. His name is Rick Grimes (Andrew Lincoln: AFTERLIFE [TV]) and we learn through his memories how he came to be in the hospital. It's in these memories that we meet his wife, Lori (Sarah Wayne Callies: WHISPER), his young son Carl (Chandler Riggs), and his law partner, Shane Walsh (Jon Bernthal: EASTWICK).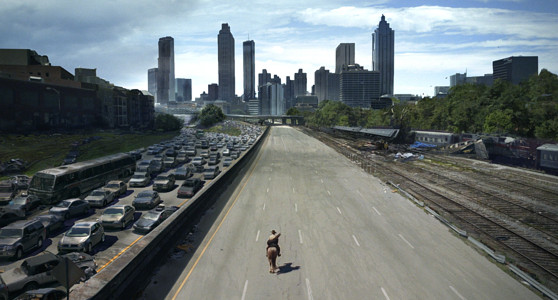 Another five miles and I'm gonna really wish I knew how to shoe my horse.
Weak, on foot, and easy pickings, Rick is lucky enough to be rescued from the approaching zombie hoardes by Morgan Jones (Lennie James: SNATCH, THE PRISONER [TV]) and his son Duane (Adrian Kali Turner). Little by little, Morgan and Duane reveal the true, awful nature of the zombie apocalypse. Worse, Rick becomes aware of his place in it, as the living are intractably connected to the dead. Morgan proves this to Rick by revealing his wife (Keisha Tillis), who isn't who she used to be since the zombies took over.
Anchor Bay Entertainment finally returns to the quality we came to expect of them in their 1990s heyday when their business model meant releasing superior prints of movies for home video.
Not only is the BLU-RAY of THE WALKING DEAD of the finest quality in sight and sound, but I was surprised to find that the DVD set - while not as high - was the best DVD quality I've ever witnessed on a 1920x1080 HD widescreen TV. And the sound was warm and crisp.
On top of that, you get 17 quality DVD extras!
Thank you, Anchor Bay! We've missed you!
On both a Horror level and a human emotional level, THE WALKING DEAD is a staggering piece of work. Each episode leaves you ever more amazed at both the emotional power of it which is actually equal to the seemingly unrestrained blood and guts gore of it until you realize that, for television, only AMC would dare to take the risks required to make such a series. Like all good zombie tales, THE WALKING DEAD is a story about traumatized people coming together and trying to find the strength and humanity within themselves to survive and at least hope to rebuild humanity. Whether they succeed by the end of the story is never the point. The point is always in the effort.
The six episodes of Season One, which began on Halloween Night, 2010, end on a cliff hanger, every one.
And every one was at least a 4 Shriek Girl hit.





This review copyright 2011 E.C.McMullen Jr.