Review by
E.C.McMullen Jr.

SHOULD YOU?


TIP JAR




IDLE HANDS

- 1999
Columbia Pictures / Sony Entertainment
Rated: Australia: MA / France: -12 / Germany: 16 / UK: 18 / USA: R
"And now for the ritualistic sex!"
Horror Comedies are often a mixed bag. Besides the Horror movies that actually reach for the laughs, there are also the many movies that are re-named Horror Comedies long after it has become apparent that the movie is simply a bomb. If worthless tripe like URBAN LEGENDS or I KNOW WHAT YOU DID LAST SUMMER has the buxom Jennifer Love Hewitt or the Boy Next Door appeal of Freddie Prinze Junior, it may recover its losses. If not, then the money men behind such dull garbage will cover their untalented butt's with the statement that "Horror is dead." But the idea that these films are spoofs or send-ups of Wes Craven movies is a lie: these are simply poorly made movies. Wes Craven does not need help making bad movies. The man has dedicated his whole life to making Horror movies and he has had his winners as well as his losers.
When IDLE HANDS was released in early 1999, it had its hands full going up against such heavy hitters as THE MATRIX, THE MUMMY, and STAR WARS I: The Phantom Menace. This little puppy got swamped, which is too bad because it is the funniest, most creative Horror Comedy to come from Columbia Pictures since GHOSTBUSTERS.
Few writers or directors can start a movie off with a bang and keep the action going While At the Same Time fleshing out the characters. James Cameron was the only one that readily came to my mind until I saw IDLE HANDS.
Director Rodman Flender (THE UNBORN, LEPRECHAUN 2) together with first time Writers Terri Hughes and Ron Milbauer, have created a wildly witty, uncliched movie that is both a spoof as well as a stand alone comedy in its own right. It doesn't need any references to other Horror movies to be funny (though they are there). The jokes are fresh and original. While this is no exercise in intellectual humor, IDLE HANDS never the less rises above the standard and typical bathroom humor that one would expect from a teen slasher Horror flick.
The movie starts out with veteran comedy actors Fred Willard ([TV] SALEM'S LOT: The Series) and Connie Ray (LOST SOULS) who play Dad and Mom respectively. They are victimized in just the first few minutes of the movie, which starts off with a bang when they see the writing on the ceiling, glowing in the dark right over their heads which reads: "I'm Under The Bed!". Merry Mishaps ensue.
Unfortunately, their lazy lout of a son, Anton (Devon Sawa: CASPER, FINAL DESTINATION) doesn't even realize his parents are missing for two whole days until he runs out of pot. That calls for a quick trip across the street to his slacker buddies Mick (Seth Green: TICKS, BUFFY THE VAMPIRE SLAYER [TV]) and Pnub (Elden Ratliff aka Eldon Henson), only to find out that there is a maniacal killer on the loose. Soon, Anton realizes who the killer is, himself! Or more to the point, his right hand!
Salvation comes in the form of Debi (Vivica Fox: TEACHING MRS. TINGLE) a warrior woman
"There is evil out there, and I'm gonna kick its ass!"
who has come to destroy the demon that possesses the hands of really lazy men.

DEVON SAWA KEPT HIS HAND BUT LOST HIS CAREER
As if things weren't careening at a madcap pace already, Anton is soon embroiled in a battle between typical teen year problems, like getting the hot girl next door Molly (Jessica Alba: DARK ANGEL) to go with him to the Halloween dance (before his right hand kills her).
Some scenes between these two are wildly unbelievable but, like situations in a Three Stooges short, fit the tempo of the movie. The goofball chemistry between Anton and his two nearly as lazy friends is where the movie really shines. The acting, direction, and script all come together with the sharp editing of Steven E. Rivkin (OUTBREAK).
Of course, while the acting and dialogue and sharp timed comedy and jokes are flying, it must be remembered that these entire scenes are swimming with special effects. Make-up effects are courtesy of Barry R. Koper (ALIEN 4: The Resurrection) and Keith Vanderlaan (BLADE). Cannom Creations took care of the digital effects. Cannom Creations, under the leadership of Greg Cannom, have contributed his/their talents to a long and impressive list of Horror movies like THE HOWLING, VAMP, A NIGHTMARE ON ELM STREET 3, FRIGHT NIGHT 2, THE EXORCIST III, FLATLINERS, SUBSPECIES, ALIEN 3, DRACULA [1992], and THINNER to name just a few.
Horror movie veterans like Christopher Hart (who played Thing in all the ADDAMS FAMILY movies stars here again as: Hand. Whatta career THIS guy has!) and Jack Noseworthy (THE TRIGGER EFFECT, BREAKDOWN, EVENT HORIZON) as the ever horny Randy add well to the mix. This movie is witty, sly, and outright hilarious. With lots of gore and some nice nude scenes, IDLE HANDS deserves its big time 4 Shriek Girls.

This review copyright 1999 E.C.McMullen Jr.
E.C. McMullen Jr. is a participant in the Amazon Services LLC Associates Program, an affiliate advertising program designed to provide a means for sites to earn advertising fees by advertising and linking to amazon.com.
BOOKS FROM
E.C. McMullen Jr.
WILLOW BLUE


"'Willow Blue' will burrow under your skin and stay there long after you've put the book down."
- Jeffrey Reddick, Creator of FINAL DESTINATION

PERPETUAL BULLET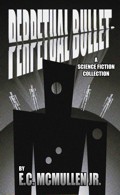 "'Some People' ... may be the standout story in the book."
- John Grant, Infinityplus

IN OTHER BOOKS
E.C. McMullen Jr.'s
short story
CEDO LOOKED LIKE PEOPLE
in the anthology
FEAR THE REAPER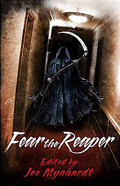 "This Ray Bradbury-esque is one of the most memorable and one of the more original stories I've read in a long time."
- Amazon Review
HORROR 201: The Silver Scream
PAPERBACK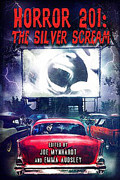 A tome of interviews with
RAY BRADBURY,
JOHN CARPENTER,
WES CRAVEN,
TOM HOLLAND,
E.C. McMULLEN Jr.,
ED NAHA,
GEORGE A. ROMERO, and many more.
Extensively quoted in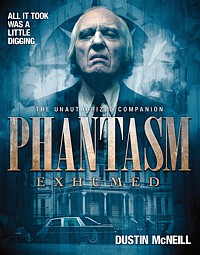 PHANTASM EXHUMED
The Unauthorized Companion

Robert S. Rhine's
SATAN'S 3-RING CIRCUS OF HELL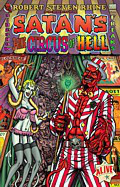 Forward by
GAHAN WILSON,
FEO AMANTE.
Featuring comics by
WILLIAM STOUT,
HILARY BARTA,
STEVE BISSETTE,
SPAIN RODRIGUEZ,
FRANK DIETZ,
JIM SMITH,
TONE RODRIGUEZ,
FRANK FORTE,
ERIC PIGORS,
ALEX PARDEE,
MIKE SOSNOWSKI,
OMAHA PEREZ,
DAVID HARTMAN,
D.W. FRYDENDALL,
SHANNON WHEELER,
VINCENT WALLER,
JACOB HAIR,
NENAD GUCUNJA,
STEVEN MANNION,
NORMAN CABRERA,
and more!
ALSO
IN CINEMA
E.C. McMullen Jr.
Dept. head for
Special Effects Make-up
(SFX MUA) and Michael Madsen's stunt double on the movie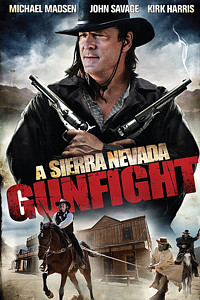 A SIERRA NEVADA GUNFIGHT
(Starring:
Michael Madsen and John Savage).
Head Production Designer on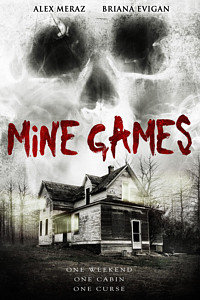 MINE GAMES
(Starring:
Alex Meraz, Briana Evigan)