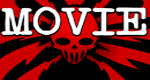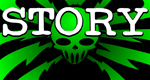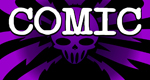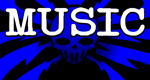 Support This Site
When You Buy My Books
E.C. McMullen Jr.
PERPETUAL
BULLET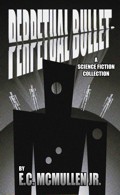 "'Some People' ... may be the standout story in the book."
-

John Grant

, Infinityplus

E.C. McMullen Jr.
WILLOW BLUE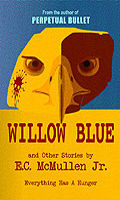 "'Willow Blue' will burrow under your skin and stay there long after you've put the book down."
- Jeffrey Reddick, Creator of
FINAL DESTINATION

IN OTHER BOOKS
E.C. McMullen Jr.'s
short story
CEDO LOOKED LIKE PEOPLE
in the anthology
FEAR THE REAPER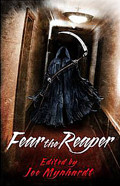 "This Ray Bradbury-esque is one of the most memorable and one of the more original stories I've read in a long time."
- Amazon Review

HORROR 201:
The Silver Scream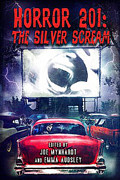 Filmmaker's Guidebook
featuring
RAY BRADBURY,
JOHN CARPENTER,
WES CRAVEN,
TOM HOLLAND,
E.C. McMULLEN Jr.,
GEORGE A. ROMERO,
and many more.



Extensively quoted in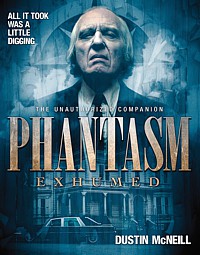 PHANTASM
EXHUMED
The Unauthorized Companion

Robert S. Rhine's
SATAN'S 3-RING
CIRCUS OF HELL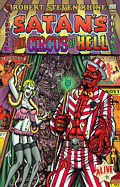 Forward by
GAHAN WILSON &
FEO AMANTE.
Featuring comics by
ALEX PARDEE,
WILLIAM STOUT,
STEVE BISSETTE,
FRANK DIETZ,
JIM SMITH,
FRANK FORTE,
ERIC PIGORS,
MIKE SOSNOWSKI,
OMAHA PEREZ,
DAVID HARTMAN,
STEVEN MANNION,
and more!

Also
IN CINEMA
E.C. McMullen Jr.
Head Production Designer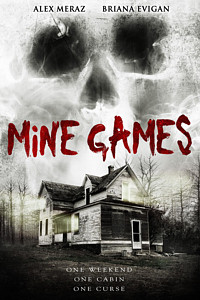 MINE GAMES


(Starring:
JOSEPH CROSS, BRIANA EVIGAN,
ALEX MERAZ)

Dept. head
Special Effects Make-Up
(SFX MUA)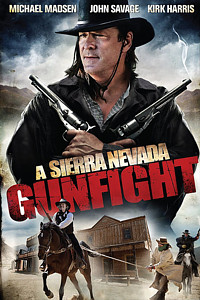 A SIERRA NEVADA
GUNFIGHT
(MICHAEL MADSEN & JOHN SAVAGE).

Production Designer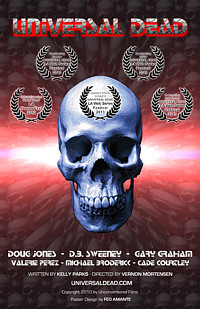 UNIVERSAL DEAD
(DOUG JONES,
D.B. SWEENEY,
GARY GRAHAM)

Art Director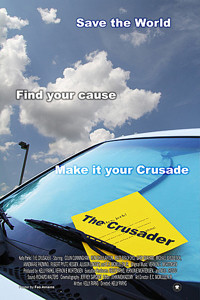 THE CRUSADER
(COLIN CUNNINGHAM,
GARY GRAHAM)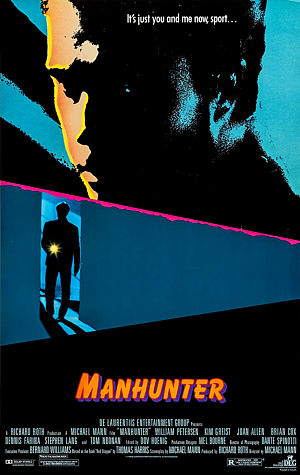 Michael Mann's MANHUNTER is 38.
By E.C. McMullen Jr.
Here's where it began. 1986 and the cinema world was first introduced to Hannibal Lector. Anthony Hopkins wasn't in the picture yet and actor Brian Cox (THE RING, X2, X-MEN ORIGINS: WOLVERINE) brought a powerfully insidious characterization of a villain who could breezily exchange personality disguises, childish, insolent, petty, magnanimous, punitive, and jovial, all in a snap, and all without a trace of overlap.
A feel never repeated again in the many Hannibals to come. Anthony Hopkins never lost Hannibal's Tiger-eyed threat. Gaspard Ulliel took his cues from Hopkins in HANNIBAL RISING. Mads Mikkelsen brought his own version of Hannibal on TV, adding a haughty brooding darkness and a too-close personal space invasion with everyone he meets, that betrayed the sinister workings behind the face.
Brian Cox was the only actor who made you understand how such a predator could charm his way toward you until he was close enough to strike.
Is Michael Mann's MANHUNTER the Thomas Harris interpretation that you missed?
Dont put it off any longer. Read Kelly Parks' review to know why MANHUNTER is a Must-See.
And -
33 YEARS OF DAVID CRONENBERG'S
THE FLY
By E.C. McMullen Jr.
It only took 28 years to reboot 1958's THE FLY into one of the best examples of Science Fiction Horror - the other one being John Carpenter's THE THING, released only 4 years earlier.
While a shabby attempt was made in 2011 to reboot Carpenter's remake into a franchise, it's 32 years later and no one has yet committed to rebooting Cronenberg's Magnum Opus (one of his most important, though not his only one).
If you still haven't seen it and need a reason, here it is. /David Cronenberg's THE FLY.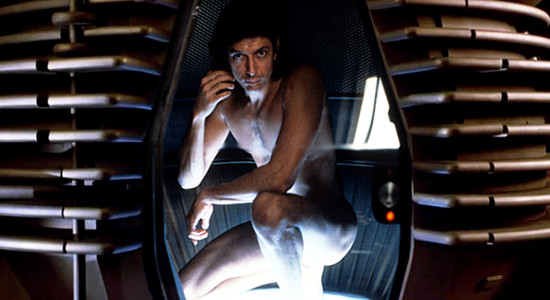 Plus -
EVENT HORIZON Is 22.
By E.C. McMullen Jr.
On this day in 1997, Paul W.S. Anderson launched his career with a damaged blockbuster than went on to become a cult hit.
Did that make him happy? No! Paul, hampered by Paramount Pictures studio executives, wanted his movie to be so much more! Is it possible that after over 2 decades, Paul can achieve his dream of releasing a Director's Cut of his film?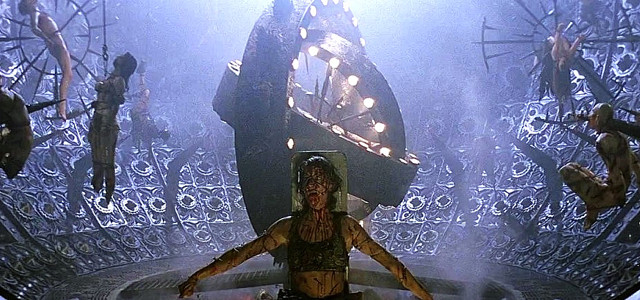 Even he doesn't know. Read my review of this flawed gem, /Paul W.S. Anderson's EVENT HORIZON.
Also -
HAPPY HORROR THRILLER BIRTHDAYS TO -
By E.C. McMullen Jr.
Actor Natasha Henstridge (SPECIES, ADRENALIN: FEAR THE RUSH, STAND OFF, SPECIES II, THE LAST WITNESS, JASON AND THE ARGONAUTS [2000], A BETTER WAY TO DIE, SECOND SKIN, GHOSTS OF MARS, RIDERS, SPECIES III, DECEPTION, IMPACT, TIME JUMPER [TV], THE SECRET CIRCLE [TV], COLD SPRING, A SISTER'S NIGHTMARE, HOME INVASION, THE BLACK ROOM, RAVERS, ) is 45.
Look for Natasha in the 2019 Horror movie, WHY?
Expected in 2020, HOUSE RED and THE UNHEALER.
Actor Jennifer Lawrence (WINTER'S BONE, X-MEN: FIRST CLASS, THE HUNGER GAMES [all], THE HOUSE AT THE END OF THE STREET, THE DEVIL YOU KNOW, X-MEN: DAYS OF FUTURE PAST, X-MEN: APOCALYPSE, MOTHER!, RED SPARROW, X-MEN: DARK PHOENIX) is 29.
Bong Joon Ho's PARASITE Drops Today
And -
Plus -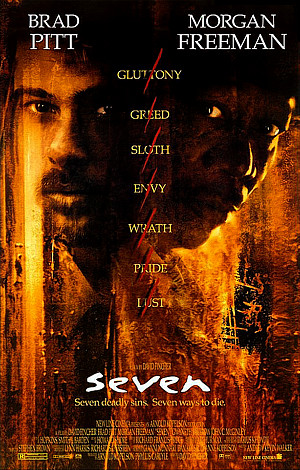 HAPPY HORROR THRILLER BIRTHDAYS TO -
By E.C. McMullen Jr.
Actor Halle Berry (X-MEN, SWORDFISH, DIE ANOTHER DAY, X2, GOTHIKA, X3, PERFECT STRANGER, DARK TIDE, CLOUD ATLAS, THE CALL, X-MEN: DAYS OF FUTURE PAST, EXTANT [TV], KINGSMAN: THE GOLDEN CIRCLE, JOHN WICK 3) is 53.
Actor Brianna Hildebrand (PRISM, DEADPOOL [all], TRAGEDY GIRLS, THE EXORCIST [TV]) is 22.
Look for Brianna in the 2020 Thriller, RUNT.
Writer Andrew Kevin Walker (BRAINSCAN, HIDEAWAY, SE7EN, 8MM, SLEEPY HOLLOW [1999], THE WOLFMAN [2010]) is 56.
Writer, Director, Producer, Jim Wynorski (CHOPPING MALL, NOT OF THIS EARTH [1988], THE HAUNTING OF MORELLA, MUNCHIE, VAMPIRELLA, THE BARE WENCH PROJECT, RAPTOR, THE THING BELOW, GARGOYLE, THE WITCHES OF BREASTWICK, THE DA VINCI COED, THE BREASTFORD WIVES, HOUSE ON HOOTER HILL, CLEAVAGEFIELD, THE HILLS HAVE THIGHS, DINOCROC VS. SUPERGATOR, MONSTER CRUISE, CAMEL SPIDERS, ROAD RAIDERS, PIRANHACONDA, and so many more, 103 of these in all) is 64. Jim has one of the most astounding quotes I've ever read from somone with his body of work. "I try to make things I'll enjoy seeing, because I'm going to watch these pictures for years to come and I don't want to be embarrassed."
Holy crap! Really? Well... okay then! You go Jim!
Psychopia Pictures Drops
THE DARK RED
And -
Helstrom, Ghost Rider Just the Start of Marvel TV's 'Terror' Series
By Colin Hickson
Earlier this year, it was announced that Marvel Television would bring two of Marvel's horror-centric characters, Ghost Rider and Hellstrom, to Hulu in their own series, the former of which will see Gabriel Luna reprise his role from the character's appearances on Agents of S.H.I.E.L.D. But, according to Marvel Television Executive Vice President and Head of Television Jeph Loeb, these two characters are only the beginning for the studio's foray into "terror" programming.
Continued at CBR.
Plus -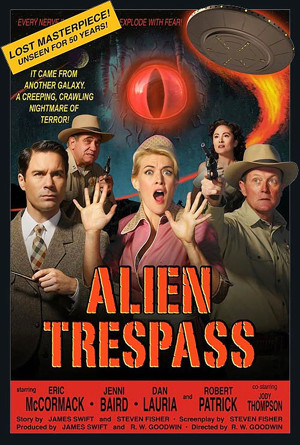 HAPPY HORROR THRILLER BIRTHDAYS TO -
By E.C. McMullen Jr.
Writer Sean Hood (THE DARKLINGS [TV], HALLOWEEN: RESURRECTION, CUBE 2: HYPERCUBE, THE CROW: WICKED PRAYER, MASTERS OF HORROR: SICK GIRL, MIDNIGHT MOVIE, CONAN THE BARBARIAN [2011], THE DORM) is 53.
Actor Sebastian Stan (THE CONVENANT, KINGS [TV], BLACK SWAN, CAPTAIN AMERICA [all], GONE, THE APPARITION, ONCE UPON A TIME [TV], LABYRINTH [TV], AVENGERS: INFINITY WAR, DESTROYER, AVENGERS: ENDGAME, WE HAVE ALWAYS LIVED IN THE CASTLE) is 37.
Look for Sebastian in the upcoming 2020 Thriller, THE DEVIL ALL THE TIME. Also in 2020, 355.
Actor Jody Thompson (DEATH GAME, THE FEAR: RESURRECTION, MISSION TO MARS, HELLRAISER: HELLSEEKER, DEADLY LITTLE SECRETS, BLADE: THE SERIES [TV], THE 4400 [TV], ALIEN TRESPASS, A TRACE OF DANGER, 30 DAYS OF NIGHT: DARK DAYS, SANCTURARY [TV], R.L. STINE'S THE HAUNTING HOUR [TV], BARRICADE, HAPPY FACE KILLER, KILLER PHOTO) is 43.
THE 57th BIRTHDAY OF -
And -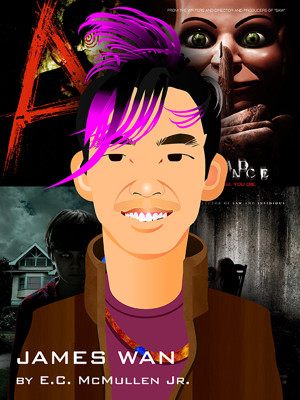 QUICK BITES
James Wan Producing Adaptation of Horror Novel The Troop by Nick Cutter
By Kevin Burwick
James Wan's Atomic Monster is producing a big screen adaptation of Nick Cutter's YA horror novel The Troop. Cutter is a horror pen name by Craig Davidson, who also writes under the name Patrick Lestewka for the genre. The Troop has been celebrated by horror fans ever since it was released in 2014 and a movie was inevitable. E.L. Katz has been set to direct the project with Noah Gardner and Aidan Fitzgerald adapting Cutter's book for the big screen.
Continued at MovieWeb.
Plus -
How 'The Terror: Infamy' Draws on Japanese Ghost Stories to Depict Real Historical Atrocities
By Reid Nakamura
The second season of AMC's horror anthology "The Terror" centers a story rarely told in the American mainstream — the mass incarceration of Japanese-Americans during World War II. But for many of those involved with the show, the story is a personal one.
"I've done a few other projects that have taken place in the internment camps," said "Greek" alum Derek Mio, who stars in "The Terror: Infamy" as Chester Nakayama, a young man whose family is uprooted and imprisoned along with 120,000 other people of Japanese ancestry. "But it was just kind of chilling to see the parallels between the character and my grandfather."
Continued at TheWrap.
Also -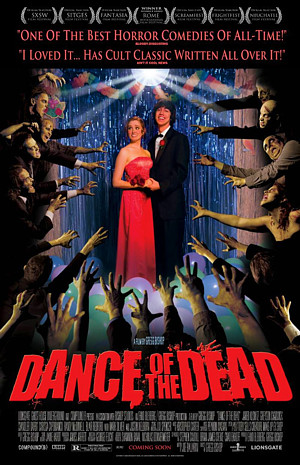 HAPPY HORROR THRILLER BIRTHDAYS TO -
By E.C. McMullen Jr.
Writer / Director / Producer Stefan Avalos (THE GAME, THE LAST BROADCAST, THE TRUE LEGEND OF THE NEW JERSEY DEVIL, THE GHOSTS OF EDENDALE, HEADHUNTER) is 49.
Writer James Dorr (various short stories in anthologies) is 58 or something.
Actor Rebecca Gayheart (Robin Cook's INVASION, SCREAM 2, URBAN LEGEND, FROM DUSK TILL DAWN 3, SANTA'S SLAY, VANISHED [TV]) is 48.
Actor Bruce Greenwood (BEAR ISLAND, SERVANTS OF TWILIGHT, ADRIFT, EXOTICA, BITTER VENGEANCE, TREACHEROUS BEAUTIES, THE COMPANION, DREAM MAN, NOWHERE MAN [TV], SLEEPWALKERS [TV], DOUBLE JEOPARDY, THE SOUL COLLECTOR, CORD, BELOW, THE CORE, MELTDOWN, I, ROBOT, DEJA VU, CYBORG SOLDIER, STAR TREK [2009], CELL 213, SUPER 8, DONOVAN'S ECHO, THE RIVER [TV], STAR TREK INTO DARKNESS, SPECTRAL, GERALD'S GAME) is 63.
Look for Bruce in the upcoming 2019 Horror Thriller DOCTOR SLEEP.
Bruce shares an August birthday with STAR TREK alumni, Liam Hemsworth.
Actor Andras Jones (SORORITY BABES IN THE SLIME BOWL-O-RAMA, A NIGHTMARE ON ELM STREET 4, EVERY BREATH, THE DEMOLITIONIST, THE ATTIC EXPEDITIONS, EVERY DAY IS A JOURNEY) is 50.
Writer Christopher M. Salas (DARK ECLIPSE: RISE OF AN ERA, DARK ECLIPSE II: WORLD ABOMINATION) is 58 or something.
Writer Susan Wingate (RAVINGS OF A MAD GENTLEWOMAN, BOBBY'S DINER [series], DROWNING) is 58 or something.
SUNDAY -
Actor Embeth Davidtz (MUTATOR, SWEET MURDER, ARMY OF DARKNESS, LAST RITES, FALLEN, THE GINGERBREAD MAN, THE HOLE, THIR13EN GHOSTS, FRACTURE, THE AMAZING SPIDER-MAN, EUROPA REPORT, PARANOIA, THE AMAZING SPIDER-MAN 2) is 54.
Writer, Director Stuart Gordon (RE-ANIMATOR, FROM BEYOND, DOLLS, ROBOT JOX, DAUGHTER OF DARKNESS, THE PIT AND THE PENDULUM, FORTRESS, CASTLE FREAK, DAGON, KING OF THE ANTS, Masters of Horror: DREAMS IN THE WITCH HOUSE, STUCK) is 72.
Actor Chris Hemsworth (STAR TREK [2009], A PERFECT GETAWAY, THOR, THE CABIN IN THE WOODS, THE AVENGERS, SNOW WHITE AND THE HUNTSMAN, STAR TREK: INTO DARKNESS, THOR: THE DARK WORLD, GHOSTBUSTERS [2018], AVENGERS INFINITY WAR, BAD TIMES AT THE EL ROYALE, AVENGERS: ENDGAME, MEN IN BLACK: INTERNATIONAL) is 36.
Musician Richard Reinhardt aka Richie Ramone (THE RAMONES, of course!) is 62.
Actor Jonathan Tiersten (SLEEPAWAY CAMP, RETURN TO SLEEPAWAY CAMP, THE PERFECT HOUSE, BLOOD RESERVOIR, TERROR TALES, LAKE OF SHADOWS) is 54.
Look for Jonathan in the upcoming 2020 Horror Thriller, LAST AMERICAN HORROR SHOW: Vol. II
SATURDAY -
Actor Rick Otto (PHANTOMS, R.S.V.P., THE WIRE [TV], THE WALKING DEAD [TV], ALWAYS WATCHING: A MARBLE HORNETS) is 46.
Look for Rick in the 2019 Comedy Thriller, TROUBLE SLEEPING
Actor Lucas Till (LIGHTENING BUG, THE OTHER SIDE, DANCE OF THE DEAD, LAID TO REST, BATTLE LOS ANGELES, X-MEN: FIRST CLASS, VS, DARK HEARTS, STOKER, CRUSH, PARANOIA, X-MEN: DAYS OF FUTURE PAST, KRISTY, WOLVES, THE CURSE OF DOWNER'S GROVE, X-MEN: APOCALYPSE, THE DISAPPOINTMENTS ROOM, MONSTER TRUCKS) is 29.
QUICK BITES
GOG Goes SYSTEM SHOCK
Based in Warsaw, Poland, Marcin Iwiński's CD Projekt, GOG, breathes as much new life into old classic video games as possible, and makes them work on Windows 10.
This weekend celebrates the 20th Anniversary of SYSTEM SHOCK 2. That's right! The direct ancestor of one of the greatest games of all time, BIOSHOCK.
If you've been longing to play some of your ancient favorites, go Old School this weekend! Relive a dystopian future that never happened, and keep those damn clones off your lawn!
SYSTEM SHOCK: Enhanced Edition
SYSTEM SHOCK 2
And -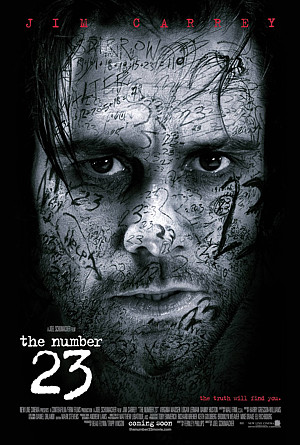 HAPPY HORROR THRILLER BIRTHDAYS TO -
By E.C. McMullen Jr.
Actor Gillian Anderson (THE X-FILES [TV], X-FILES: FIGHT THE FUTURE, STRAIGHTHEADS, BLEAK HOUSE [TV], X FILES: I WANT TO BELIEVE, SHADOW DANCER, THE FALL [TV], HANNIBAL [TV], I'LL FOLLOW YOU DOWN, ROBOT OVERLORDS, HANNIBAL [TV], AMERICAN GODS [TV], CROOKED HOUSE, X-FILES [TV - 2018], UFO) who is 51.
Gillian shares an August birthday with her X-Files partner, David Duchovney.
Actor Eric Bana (CHOPPER, BLACK HAWK DOWN, HULK, MUNICH, STAR TREK [2009], THE TIME TRAVELER'S WIFE, HANNA, DEADFALL, CLOSED CIRCUIT, LONE SURVIVOR, BEWARE THE NIGHT, THE FORGIVEN) is 51.
Actor Anna Kendrick (TWILIGHT, THE TWILIGHT SAGA: NEW MOON, THE TWILIGHT SAGA: ECLIPSE, SCOTT PILGRIM VS THE WORLD, THE TWILIGHT SAGA: BREAKING DAWN Part 1, PARANORMAN, THE VOICES, LIFE AFTER BETH, INTO THE WOODS) is 34.
Look for Anna in the 2020 Science Fiction Thriller, STOWAWAY.
Actor Rhona Mitra (BEOWULF [1999], HOLLOWMAN, HIGHWAYMEN, THE LIFE OF DAVID GALE, THE NUMBER 23, SKINWALKERS, DOOMSDAY, UNDERWORLD: RISE OF THE LYCANS, STOLEN LIVES, THE GATES [TV], THE LAST SHIP [TV], THE LAST SHIP, THE STRAIN [TV]) is 44.
Look for Rhona in the 2019 Mystery, THE OTHER ME. And in 2020, the Science Fiction Thriller, SKYLINES.
Actor Bill Skarsgård (WHITE WATER FURY, HEMLOCK GROVE [TV], ALLEGIANT, IT, ASSASSINATION NATION, DEADPOOL 2, CASTLE ROCK [TV]) is 29.
Look for Bill this September 6 in IT Chapter Two. And in 2020, THE DEVIL ALL THE TIME.
QUICK BITE
MGM Drops THE ADDAMS FAMILY
And -
HAPPY HORROR THRILLER BIRTHDAYS TO -
By E.C. McMullen Jr.
Horror Host Ormon Grimsby (Monster Creature Feature on WCTV, RTN Channel 10, Raleigh, NC. Also in Chapel Hill, NC and Long Island, NY) is 63.
Actor Katie Leung (HARRY POTTER AND THE GOBLET OF FIRE, HARRY POTTER AND THE ORDER OF THE PHOENIX, HARRY POTTER AND THE HALF-BLOOD PRINCE, HARRY POTTER AND THE DEATHLY HALLOWS PART 1, HARRY POTTER AND THE DEATHLY HALLOWS PART 2, THE FOREIGNER) is 32.
QUICK BITES
Blumhouse / Universal Trailer for
THE HUNT
And -
Ads Pulled for Gory Universal Thriller 'The Hunt' in Wake of Mass Shootings (Exclusive)
by Kim Masters, Tatiana Siegel
In the wake of a trio of deadly massacres, the studio is evaluating its strategy for the R-rated Blumhouse satire in which elites stalk "deplorables."
"Did anyone see what our ratfucker-in-chief just did?" one character asks early in the screenplay for The Hunt, a Universal Pictures thriller set to open Sept. 27. Another responds: "At least The Hunt's coming up. Nothing better than going out to the Manor and slaughtering a dozen deplorables."
In the aftermath of mass shootings within days of one another that shocked and traumatized the nation, Universal is re-evaluating its strategy for the certain-to-be-controversial satire. The violent, R-rated film from producer Jason Blum's Blumhouse follows a dozen MAGA types who wake up in a clearing and realize they are being stalked for sport by elite liberals.
Continued at THR.
Plus -
Ghostbusters Set Photos Debut the Film's Beat Down ECTO-1
by Math Erao
New photos from the set of next year's Ghostbusters 2020 feature a dirty and beat down ECTO-1
An Instagram user shared some behind-the-scenes pictures that show the team's iconic car back in action, while also looking as if it has seen better days.
Continued at CBR.
Also -
She-Venom's Revenge: Michelle Williams Confirms Her Return in Venom 2
By Ryan Scott
Venom 2 is really starting to come together. Not only has Andy Serkis been confirmed as the movie's director, with Tom Hardy returning in the lead role as Venom/Eddie Brock, but it's now been additionally confirmed that Michelle Williams will be returning as Anne Weying. There remains a great many questions as to how she will be utilized in the sequel but either way, she'll be back for some more symbiote shenanigans.
Continued at MovieWeb.
Wassmor -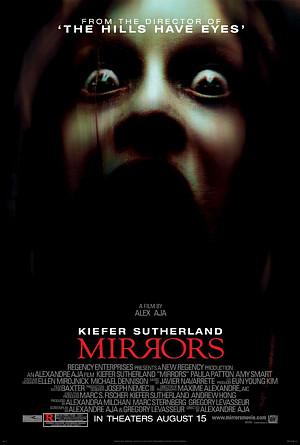 HAPPY HORROR THRILLER BIRTHDAYS TO -
By E.C. McMullen Jr.
Writer, Director, Producer Alexandre Aja (FURIA, HAUTE TENSION, THE HILLS HAVE EYES [2006], P2, MIRRORS [2008], PIRANHA [2010], MANIAC [2012], HORNS, THE 9th LIFE OF LOUIS DRAX, CRAWL) is 43.
Actor Tobin Bell (THE FIRM, MALICE, DEEP RED, THE 4TH FLOOR, SAW [all], BURIED ALIVE, DECOYS 2, THE HAUNTING HOUR, BOOGEYMAN 2, DARK HOUSE, FINDERS KEEPERS, MANSON FAMILY VACATION, GATES OF DARKNESS, 12 FEET DEEP, THE SANDMAN, BELZEBUTH, JIGSAW, 61: HIGHWAY TO HELL) is 78.
Look for Tobin in the upcoming 2020 Science Fiction Thriller LET US IN. Also in 2020, the SF Thriller, RISEN.
Actor David Duchovny (BAD INFLUENCE, THE RAPTURE, KALIFORNIA, THE X-FILES [TV], THE X-FILES, EVOLUTION, THE X FILES: I WANT TO BELIEVE, THE X-FILES [TV 2017]) is 52.
Musician, Producer Bruce Dickenson (Bands: SAMSON, IRON MAIDEN, Movies: THE INCUBUS, HEAVY METAL, PHENOMENA, A NIGHTMARE ON ELM STREET 5, BRIDE OF CHUCKY, CHEMICAL WEDDING) is 61.
Magician James Randi (GOOD TO SEE YOU AGAIN ALICE COOPER, PENN & TELLER GET KILLED, BEYOND DESIRE) is 91.
Writer Dan Stein (DISASSOCIATION) is 37.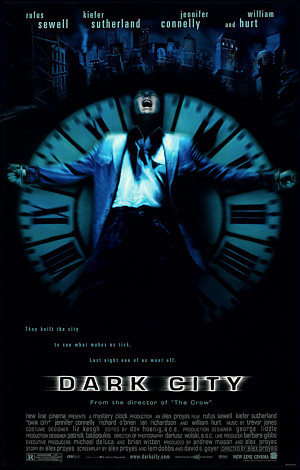 HAPPY HORROR THRILLER BIRTHDAYS TO -
By E.C. McMullen Jr.
Actor Vera Farmiga (TOUCHING EVIL [TV], THE MANCHURIAN CANDIDATE [2004], NEVERWAS, JOSHUA, ORPHAN, SOURCE CODE, BATES MOTEL [TV], THE CONJURING, THE CONJURING 2, THE COMMUTER, THE NUN, CAPTIVE STATE, GODZILLA: KING OF THE MONSTERS, ANABELLE COMES HOME) is 46.
Look for Vera in the upcoming 2020 Horror Thriller, THE CONJURING 3.
Actor Soleil Moon Frye (INVITATION TO HELL, PUMPKINHEAD II: Bloodwings, TWISTED LOVE, PIRANHA, BLOODWINGS III: Pumpkinhead's Revenge, MIND GAMES, MOTEL BLUE, SABRINA THE TEENAGE WITCH [TV]) is 43.
Actor Melissa George (DARK CITY, MULHOLLAND DR., ALIAS [TV], THE AMITYVILLE HORROR [2005], DERAILED, TURISTAS, 30 DAYS OF NIGHT, THE BETRAYED, THE TRIANGLE, A LONELY PLACE TO DIE, BAG OF BONES [TV], GOTHICA, DON'T GO) is 42.
Actor Megumi Okina (NAITO HEDDO, SEBUNZU FEISU, TALES OF THE UNUSUAL, ST. JOHN'S WORT, JU-ON: THE GRUDGE, THE INUGAMIS, SHUTTER) is 42.
Writer, Director, Producer M. Night Shyamalan (THE SIXTH SENSE, UNBREAKABLE, SIGNS, THE VILLAGE, LADY IN THE WATER, THE HAPPENING, THE DEVIL, AFTER EARTH, THE VISIT, SPLIT, GLASS) is 49.
Musician Vinnie Vincent (Music: KISS: CREATURES OF THE NIGHT, LICK IT UP. THE VINNIE VINCENT INVASION, ALL SYSTEMS GO, EUPHORIA) is 66.
QUICK BITES
Opening This Week: SCARY STORIES
And -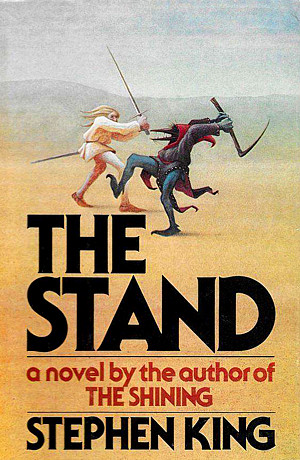 'The Stand': Stephen King Writing "Continuation" To The Book For CBS All Access Limited Series Adaptation – TCA
By Nellie Andreeva,
Stephen King's post-apocalyptic horror classic The Stand had been adapted for television before with the 1994 ABC miniseries.
But CBS All Access' upcoming limited series The Stand will bring a twist that will have fans buzzing — a new ending crafted by King. The streamer announced at TCA Thursday that King will write the last episode of the nine-episode series, providing "a new coda that won't be found in the book".
Continued at Deadline.
Plus -
Aubrey Plaza & Sarah Gadon Take on Psychological Thriller Black Bear
By B. Alan Orange
Productivity Media Inc and Oakhurst Entertainment announced today that Aubrey Plaza, Christopher Abbott and Sarah Gadon are set to join the cast of the upcoming thriller Black Bear, directed by Lawrence Michael Levine. Penned by Levine, the film will be produced by Tandem Pictures' Julie Christeas and Jonathan Blitstein, Richard J Bosner (Blue Creek Pictures), Sophia Takal and Oakhurst's Marina Grasic and Jai Khanna. Productivity will finance the film. Shooting is underway in the Adirondack Mountains in Long Lake, NY.
Continued at MovieWeb.
Also -
This September, Come UNDONE
Wassmor -
Denis Villeneuve's Dune Moved Back One Month
By Grant Hermanns
Warner Bros. has announced that Denis Villeneuve (Blade Runner 2049)'s upcoming ensemble adaptation of the sci-fi novel epic Dune has had its release date pushed back by a month, while also revealing it will now be receiving an IMAX release.
Josh Brolin (AVENGERS: ENDGAME) will be playing the role of Gurney in the forthcoming film. Patrick Stewart (STAR TREK: CONTACT, X-MEN) filled the role in David Lynch's 1984 adaptation of the book.
Continued at ComingSoon.
Finally -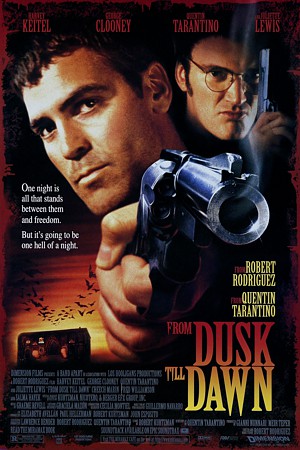 HAPPY HORROR THRILLER BIRTHDAYS TO -
By E.C. McMullen Jr.
Writer, Producer, Director James Gunn (TROMEO AND JULIET, TERROR FIRMER, SCOOBY-DOO [all], DAWN OF THE DEAD [2004], SLITHER, GUARDIANS OF THE GALAXY [ALL], THE BELKO EXPERIMENT, AVENGERS: ENDGAME, BRIGHTBURN) is 53.
James shares an AUG! birthday with AVENGERS: ENDGAME alumni, Evangeline Lili.
Actor John Saxon (LA RAGAZZA CHE SAPEVA TROPPO, THE NIGHT CALLER, THE DOOMSDAY FLIGHT, QUEEN OF BLOOD, BLACK CHRISTMAS, BEYOND EVIL, APOCALYPSE DOMANI, TENEBRE, A NIGHTMARE ON ELM STREET, MANI DI PIETRA, DEATH HOUSE, NIGHTMARE BEACH, FROM DUSK TILL DAWN, THE MERCY MAN and a whole lot more!) is 82.
Look for John in the 2020 release of BRING ME THE HEAD OF LANCE HENRIKSEN (an expired IndieGoGo campaign later and still in post-production after 10 years!).
John shares an August birthday with his boss from A NIGHTMARE ON ELM STREET, the late Wes Craven.
Musician Eddie Ojeda (TWISTED SISTER) is 65.
SUNDAY -
Writer Kealan Patrick Burke (MASTER OF THE MOORS, CURRENCY OF SOULS, THE LIVING, THE HIDES, UNDERNEATH, THE TURTLE BOY, DEAD OF WINTER, EMPATHY, YOU IN?, THEATER MACABRE, RAVENOUS GHOSTS, MIDLISTERS [w/Jack Ketchum], THE GRIEF FREQUENCY, THE ACQUAINTANCE, STAGE WHISPERS, SELDOM SEEN IN AUGUST, MR. GOODNIGHT, COBWEBS) is 58 or something.
Actor Daniel Dae Kim (THE JACKAL [1997], CRUSADE [TV], ANGEL [TV], MOMENTUM, HULK, 24 [TV], SPIDER-MAN 2, THE CAVE, AVATAR: THE LAST AIRBENDER [TV], LOST [TV], THE ANDROMEDA STRAIN [TV], THE LEGEND OF KORRA [TV], INSURGENT, ALLEGIANT, HELLBOY [2019]) is 51.
Look for Daniel in the 2020 Horror Thriller, STOWAWAY.
Actor David Lewis (TALES FROM THE GIMLI HOSPITAL, VOYAGE OF TERROR, EVERY MOTHER'S WORST FEAR, LAKE PLACID, D-TOX, HALLOWEEN: RESURRECTION, JOHN DOE [TV], PAYCHECK, FIREWALL, ALIEN INCURSION, THE BUTTERFLY EFFECT 2, BEYOND LOCH NESS, BA'AL, THE DAY THE EARTH STOOD STILL [2008], POSSESSION, WYVERN, ZOMBIE PUNCH, HARPER'S ISLAND [TV], GHOST STORM, COLLISION EARTH, DONOVAN'S ECHO, SEEDS OF DESTRUCTION, KILLER AMONG US, THE ELEVENTH VICTIM, EVANGELINE [2013], GARAGE SALE MYSTERY, HIDDEN [2015], R.L. Stine's MONSTERVILLE: CABINET OF SOULS, CANDILAND, SECRETS IN THE ATTIC, MOTIVE [TV], MORNING SHOW MYSTERY, VIOLENTA, CHILD'S PLAY [2019]) is 43.
Watch for David in the 2020 Horror movie, THE CURSE OF WILLOW SONG.
Actor Abigail Spencer (CAMPFIRE STORIES, ANGELA'S EYES [TV], JEKYLL, IN MY SLEEP, COWBOYS & ALIENS, THE HAUNTING IN GEORGIA, H8RZ, TRUE DETECTIVE [TV], TIMELESS [TV]) is 38.
SATURDAY -
Actor Jon Foster (MURDER IN GREENWICH, TERMINATOR 3, THE DOOR IN THE FLOOR, STAY ALIVE, PANDORUM, MR. JONES) is 35.
Actor, Director John Landis (SCHLOCK!, BATTLE FOR THE PLANET OF THE APES, DEATH RACE 2000, AN AMERICAN WEREWOLF IN LONDON, TWILIGHT ZONE: THE MOVIE, THRILLER, SPONTANEOUS COMBUSTION, DARKMAN, SLEEPWALKERS, INNOCENT BLOOD, SPIDER-MAN 2, DEER WOMAN, FAMILY, BURKE AND HARE, and lots more) is 69.
Actor Evangeline Lilly (THE HURT LOCKER, AFTERWARDS, LOST [TV], THE HOBBIT: THE DESOLATION OF SMAUG, THE HOBBIT: THERE AND BACK AGAIN, LITTLE EVIL, AVENGERS: ENDGAME) is 34.
Actor Kyle Schmid (VIRUS [1996], A HISTORY OF VIOLENCE, THE COVENANT, DEATH ROW, JOY RIDE 2, THE THAW, FEAR ISLAND, BEING HUMAN [TV], DEAD BEFORE DAWN 3D, DARK HEARTS, LOST GIRL [TV], BEING HUMAN [TV], BABYLON FIELDS, 88) is 35.
Look for Kyle in the 2019 Mystery Thrillers, I-LAND [TV] and 10 MINUTES GONE.
And in 2020, THE TEST.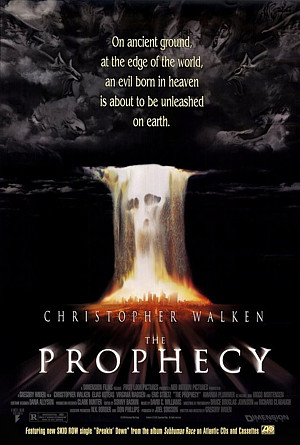 HAPPY HORROR THRILLER BIRTHDAYS TO -
By E.C. McMullen Jr.
Actor Edward Furlong (TERMINATOR 2, PET SEMETARY II, BRAINSCAN, AMERICAN HISTORY X, THREE BLIND MICE, THE CROW: WICKED PRAYER, CRUEL WORLD, THE MORTICIAN, BELOW ZERO, CRAVE, REMNANTS, THE ZOMBIE KING, AWAKENED, STITCH, THE LAST LIGHT, AFTERMATH [2014], AWAKEN [2015], THE REUNION) is 42.
Look for Edward in the 2019 Thriller, TERMINATOR: AND SO ON...
Actor Olivier Gruner (NEMESIS, AUTOMATIC, VELOCITY TRAP, MARS, THE CIRCUIT, CIRCUIT 2, ONE NIGHT, RE-GENERATOR, DARK WEB [2016]) is 59.
Actor Marcel Iures (INTERVIEW WITH THE VAMPIRE, MISSION: IMPOSSIBLE, THE PEACEMAKER, DRACULA THE IMPALER, ISOLATION, THE CAVE, PIRATES OF THE CARIBBEAN: AT WORLD'S END, YOUTH WITHOUT YOUTH, THICK AS THIEVES, BUNRAKU, THE GAME [TV - 2015]) is 68.
Actor Sandra Ellis Lafferty (SUTURE, NEW NIGHTMARE, THE PROPHECY, SPARK, THE PROPHECY 3, SOULKEEPER, THE NEW DAUGHTER, QUARANTINE 2: TERMINAL, AWAKENED, HUNGER GAMES, AFTER, THE HUNGER GAMES: CATCHING FIRE, SELF/LESS, BUSTER'S MAL HEART, A DARK PLACE) is 79.
Actor Butch Patrick (THE HAND OF DEATH, THE MUNSTERS [TV], MUNSTER GO HOME, THE PHANTOM TOLLBOOTH, SCARY MOVIE [1989], MACABRE THEATER [TV], FRANKENSTEIN VS. THE CREATURE FROM BLOOD COVE, IT CAME FROM TRAFALGAR, ZOMBIE DREAMS, YOUNG BLOOD: EVIL INTENTIONS, BITE SCHOOL, ZOMBIE DREAM) is 62.
Look for Butch in the 2019 Horror Thriller, HE DRIVES AT NIGHT.
Actor Sam Worthington (MACBETH, ROGUE, TERMINATOR: SALVATION, AVATAR, CLASH OF THE TITANS [2010], WRATH OF THE TITANS, MAN ON A LEDGE, THE TITAN) is 37.
Look for Sam in the 2019 Thriller, FRACTURED. And for 2021, AVATAR 2. And for 2023, AVATAR 3.
RLJ Entertainment* Drops SATANIC PANIC
*And Aperture and Fangoria
And -
Plus -
The Walking Dead Reveals New Season 10 Character of Virgil
By Brandon Davis
The latest reveal for The Walking Dead's upcoming tenth season has dropped in the form of a new cast member and character. It has now been revealed that Kevin Carroll will make his post-apocalyptic debut as a character named Virgil, a name unique to the AMC TV series and not one borrowed from any character in the comics.
Continued at ComicBook.
Also -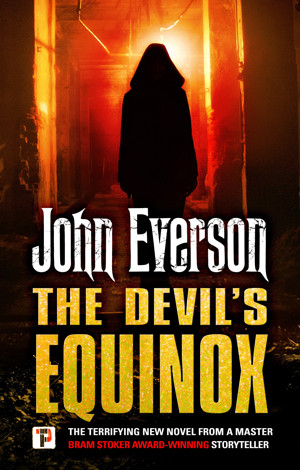 John Everson and THE DEVIL'S EQUINOX
From John Everson
This Friday-Sunday I will be signing copies of my new novel THE DEVIL'S EQUINOX, along with most of my other books, at one of my favorite horror conventions, Flashback Weekend in Rosemont, IL.
I've been going to Flashback for years, both as an attendee and as a "vendor" and this year, I'll have a full table of books in the Exhibit Hall. If you're near Chicago, stop down to say hi and meet Bruce Campbell, Sam and Ted Raimi (EVIL DEAD, ARMY OF DARKNESS), Lance Henriksen (THE TERMINATOR, ALIENS, NEAR DARK) and more!
Can't make it to Flashback? I'll be doing several other signings and events over the next couple months. Here's my current appearance schedule:
Aug. 27: Barnes & Noble, Orland Park, IL, 6-9 p.m.
Sept. 6-8: HorrorHound Weekend, Indianapolis, Exhibit Hall all weekend
Sept. 19: Mysterious Galaxy Bookstore, San Diego, 7 p.m.
Oct. 24: Bucket O' Blood Books & Records, Chicago, 7 p.m.
Nov. 2: Naperville Library Local Author Fair, Naperville, IL, 1-4 p.m.
Wassmor -
HAPPY HORROR THRILLER BIRTHDAYS TO -
By E.C. McMullen Jr.
Actor Jason Momoa (PIPELINE, STARGATE: ATLANTIS [TV], CONAN THE BARBARIAN [2011], GAME OF THRONES [TV], BULLET TO THE HEAD, ROAD TO PALOMA, WOLVES [2014], DEBUG, THE BAD BATCH, SUGAR MOUNTAIN) is 40.
Look for Jason in the upcoming 2020 Thriller, DUNE.
Also in 2020, look for Jason in the TV Science Fiction Thriller, SEE.
Actor Kris Holden-Ried (HABITAT, NIGHT OF THE DEMONS III, RIVERDALE [TV 1997 - 2000], GOSSIP, A KILLING SPRING, NEVER FORGET, THE DEATH OF ALICE BLUE, HIDDEN CRIMES, UNDERWORLD AWAKENING, HUNTING SEASON, THE RETURNED, LOST GIRL [TV], DARK MATTER [TV 2015 - 2017], THE EPITAPH [2016]) is 46.